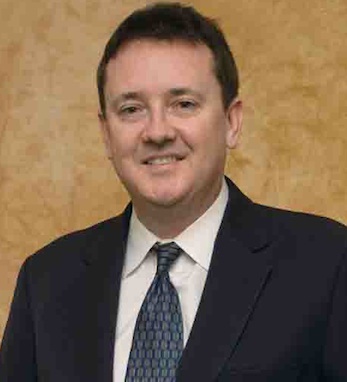 Eoin O'Connell
Over his 23 years at Kerry Group, Eoin O'Connell has risen from a member of the accounting department to president of the dairy & culinary business for Kerry Ingredients & Flavours – Americas Region. Eoin joined Kerry in 1986 as a graduate from the University of Limerick, as accountant for Kerry Foods, a division of Kerry Group.
In 1990, Eoin transferred to the Americas region where he served in several leadership roles within Kerry's ingredients division. In 2000, Eoin relocated to Canada where he served as president of Kerry Canada until his appointment to president of Kerry's dairy business unit in 2003.
The son of Joe and Breege O' Connell, Eoin was raised in Corofin, Co. Clare. Eoin resides in Madison, Wisconsin with his wife Nicole, and their two daughters, Aoife and Ayla. He travels to Ireland regularly for business and on family vacations to see his mother, and his siblings Joe, Therese and Maura.