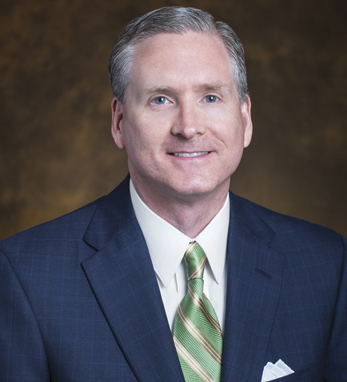 G. Brint Ryan
G. Brint Ryan is the founder, CEO, and chairman of the board of directors for Ryan, LLC, a Dallas-based multi-national leader in the tax services industry. Since Ryan's acquisition of Thomson Reuters Property Tax Services last year, it has become the largest indirect tax practice in North America and currently employs the largest workforce in the industry, with more than 1,600 employees servicing clients in over 40 countries.
Born in west Texas, Brint is a seventh-generation Irish American whose ancestors emigrated from Co. Tipperary sometime before 1776 and fought in the Revolutionary War. This lineage is important to Brint, because it "provides [him] with a common link to generations of hard-working, risk-taking Irish that achieved amazing things." He says he is lucky to have also "inherited some of these qualities from [his] Irish ancestors."
Brint was appointed by Governor Rick Perry to the board or regents at his alma mater, the University of North Texas, and received the Patriot Award for Employer Support of the Guard and Reserve in 2010. He lives in Dallas with his wife, Amanda, and their five children.