Stars Of The South - 2009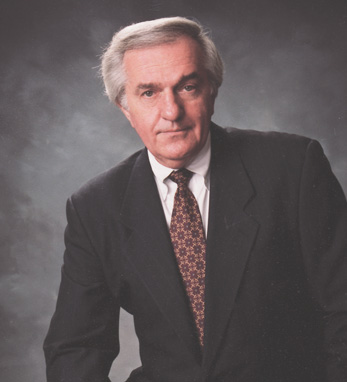 Jack Ryan
John E. (Jack) Ryan received a phone call from Bill Isaacs early this year, with whom he worked when Bill was Chairman of the FDIC, asking Jack if he would be interested in joining a new private equity venture. Jack was intrigued by this opportunity to provide needed capital to the banking industry and he continues in this venture today.
Jack has enjoyed a long successful career in finance. He began as a bank examiner for the Federal Reserve Bank of Chicago in 1963 and in the mid 1970's he became the senior analyst working with the Director to implement the Board's "go slow" policy designed to limit future growth and bolster capital of the largest U.S. banks. He went on to became the Director of Supervision for the Federal Reserve Board in 1977.
Later Jack moved to the Federal Home Loan Bank of Boston (FHLB-Boston) where in l988, he became the acting President and CEO. In 1993, Jack was asked by the Undersecretary of the Treasury to serve as the statutory Deputy CEO of the Resolution Trust Corporation (RTC) in Washington, D.C. He served as acting CEO of the RTC until it statutorily ceased to exist on December 31, 1995.
In 1996, Jack returned as Regional Director of the Southeast Region in Atlanta. Since mid-2007 the Southeast has seen the worst financial crisis since the Great Depression. Beginning in the fall of 2008, Jack oversaw the analysis of the proposals of a large number of Region Thrifts that made application for the TARP funds from the U.S. Treasury. He also has overseen the analysis and recommendation for the TARP funds by insurance companies that have requested the additional capital in connection with acquisition of a troubled thrift.
Born to James Thomas Ryan and Teresa Fogerty Ryan, Jack traces his Irish roots back to Tipperary on his father's side. His paternal grandfather came over from Ireland and worked as a telegrapher on the railroad before settling on a farm in Illinois. His mother was the daughter of Molly Keating Fogerty, whose husband died and left her on a farm with four daughters, the eldest of which was 13 years. Molly sent for her father Dennis Keating, who came over from Ireland to help with the farm. "Although the reports are mixed on just how helpful he was," Jack said,  "the one thing that is indisputable is that he certainly livened things up."