Stars Of The South - 2009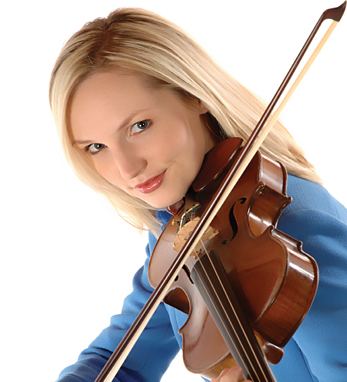 Katherine Irwin Thomas
Katherine Irwin Thomas is the founder and chairperson of The Irish Arts Foundation of Atlanta and The Atlanta Irish Music School.
The Irish Arts Foundation is a non-profit organization that promotes concerts, ceili dances, and workshops with professional Irish musicians from America and Ireland. The Atlanta Irish Music School offers classes in Irish fiddle, flute, bodhran, whistle, uilleann pipes, and ceili band to children and adults. Both organizations have been successful in promoting Irish culture in the Metro-Atlanta area. Several youth music students and the Atlanta Junior Ceili Band have qualified at The Midwest Fleadh and The Mid Atlantic Fleadh for the Fleadh Cheoil na hÉireann in Tullamore.
Katherine is the orchestra teacher at Riverwood High School in Fulton County, Georgia, and has been featured in Irish Music magazine, The Atlanta Journal Constitution, and at Emory University's Celtic Christmas Concert, among others. She has been a presenter at The American String Teachers Association National Convention, is the author of a multi-volume set of Irish music instructional books, and has written on Irish music techniques for Strings magazine. She holds both a Bachelor of Music and a Master of Education degree.
The Irwin family emigrated from Co. Armagh in the early 1700's to Pennsylvania and soon settled in the part of North Carolina that later became East Tennessee. As a child Katherine studied both classical violin and Celtic music, competing in regional and national Scottish Fiddling Championships. Her late grandfather, Frank Irwin, was a local fiddler and her mother continues to play the bagpipes in the Knoxville Pipes and Drums. In addition to classical music, she studied Scottish fiddling with Burt Murray of Aberdeen, Scotland and traditional Irish fiddle with Brian Conway of New York.
In 1999, moving from her hometown of Maryville, Tennessee to teach in Cobb County, her love of Irish fiddle increased with several trips to Ireland and New York to play, listen and study. In 2005, she received her Teastas i dTeagasc Ceolta Tire (traditional music teaching certificate) from Comhaltas Ceoltoiri Eireann in Dublin, Ireland. Katherine founded The Irish Arts Foundation of Atlanta and during the same year began the first Irish music classes for children.
Since that time, both organizations have grown, giving rise to a new generation of Irish musicians and traditional music lovers in the South's largest city.
Katherine lives in Alpharetta, Georgia, with her husband Dr. Russell Thomas and daughter Lucy.