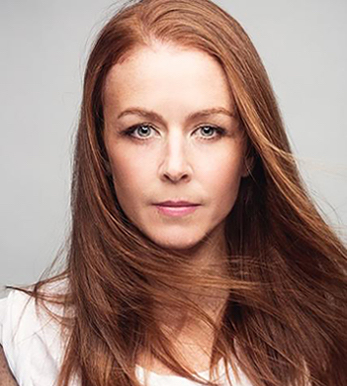 Jean Butler
Dancer, choreographer and scholar, Jean Butler, is a leading figure in the world of Irish dance performance best known for originating the female principle roles and co-choreographing Riverdance The Show and Dancing on Dangerous Ground, which The New York Times reviewed as "channeling Irish step dancing into genuine artistic expression."
For over twenty years, she has toured the world bringing new expression to traditional dance and in 2006 began working in a contemporary dance context with commissions, residencies and presentations at preeminent dance, performance and cultural institutions. Leading the field in bridging the gap between a culturally specific form and a contemporary approach to dance-making, Butler has collaborated with renowned contemporary dance choreographers, composers, classical musicians, visual artists, poets, actors and filmmakers.
In 2018 Butler founded Our Steps, a non-profit organization committed to the creation and production of artistic and academic initiatives that inspire and expand the way we think about Irish dance history, practice and performance. She partnered with the New York Public Library of Performing Arts Jerome Robbins Dance Division to initiate Our Steps, Our Story: An Irish Dance Legacy Archive, the first Irish dance archive dedicated to the solo steps of An Coimisiún le Rincí Gaelacha.
Butler has taught internationally including at Princeton University, University College Dublin, and is currently Assistant Professor of Irish Studies at Glucksman Ireland House, New York University. She is the recipient of many prestigious awards and honours.
____________________
Click here to read Butler's March / April 2020 Hall of Fame profile.