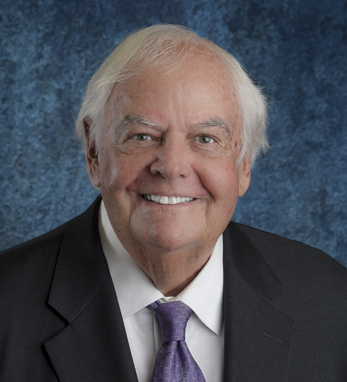 John C. Dearie
Lawyer, public servant, and peace negotiator John C. Dearie grew up in St. Raymond's parish in the heavily Irish Parkchester neighborhood in the Bronx. His father was a union plumber and his mother worked for an advertising company.
He attended Manhattan Prep High School, which was run by the Irish Christian Brothers. He was an all-city basketball player, and he received a basketball scholarship to the University of Notre Dame, where he averaged 10 points and eight rebounds a game playing against many future NBA Hall of Famers.
After graduating college, Dearie attended business and law school and worked at the United Nations, which gave him valuable experience in international negotiations.
He served in the New York State Assembly for two decades, representing at different times the 85th District and the 75th District.
Dearie was instrumental in the Northern Ireland peace process. In April of 1992 he organized a forum on Irish issues at Manhattan's Sheraton Hotel for Democratic presidential hopefuls Jerry Brown and Bill Clinton. The United States had thus far maintained a hands-off approach to the tense situation in Northern Ireland, citing our "special relationship" with Great Britain.
That's why it was so remarkable that these forums Dearie arranged got then-Governor Clinton to say that as president he would appoint a peace envoy to Northern Ireland (senator from Maine George Mitchell), authorize a visa for Sinn Féin leader Gerry Adams, and endorse the MacBride Principles. Many credit these forums with putting Northern Ireland on the U.S. political agenda.
_______________
Click here to read Dearie's March / April 2019 Hall of Fame profile.