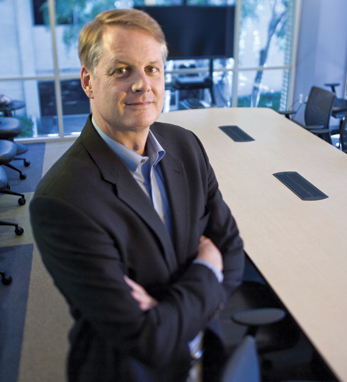 John Donahoe
John Donahoe became president and CEO of eBay Inc. on March 31, 2008. In this role, he has global responsibility for growing the company's core e-commerce and payments businesses, which include eBay and PayPal. As CEO, John has aimed to redefine the company as a global e-commerce and payments leader through a strong focus on innovation and customers.
John joined eBay in 2005 as president of eBay Marketplaces, responsible for all elements of eBay's global e-commerce businesses.
In addition to serving on the Board of Directors for eBay Inc. and Intel Corp., John is also on the Board of Trustees of Dartmouth College. John received a BA in economics from Dartmouth College and an MBA from the Stanford Graduate School of Business.
A fifth-generation Irish American, John's roots are in Tipperary. He is married to Eileen Chamberlain and they have four children.