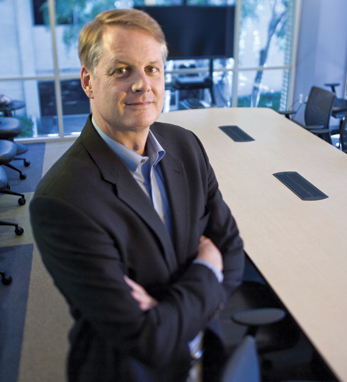 John Donahoe
John Donahoe became president and CEO of eBay Inc. in 2008. He has global responsibility for growing each of the company's business units, which include eBay Marketplaces, PayPal and Skype. John joined eBay in February 2005 as president of eBay Marketplaces. He focused on expanding eBay's core business and also oversaw a number of strategic acquisitions, including Shopping.com, StubHub and classifieds sites, such as Gumtree and LoQUo.
Prior to eBay, John spent over 20 years at Bain & Co., a worldwide consulting firm. Starting as an associate consultant, John became the firm's CEO and oversaw Bain's 30 offices and 3,000 employees.
In addition to serving on the Board of Directors for eBay Inc. and Intel Corp., John is also on the Board of Trustees of Dartmouth College. John received a BA from Dartmouth and an MBA from the Stanford Graduate School of Business.
A fifth-generation Irish American, John's roots are in Tipperary. He is married to Eileen Chamberlain and they have four children.