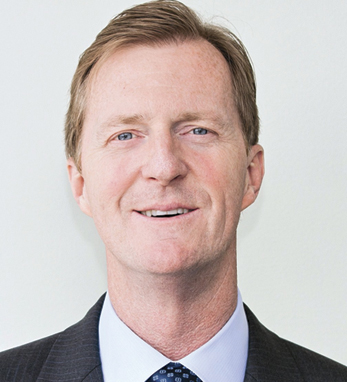 Patrick W. Dolan
Patrick W. Dolan has over 30 years of experience in consumer markets and wholesale industries. As the national managing partner of Market Development at KPMG, Pat has successfully led cross-functional teams to develop new clients, while retaining already existing clients. He also oversees KPMG's 12 industry sectors, the company's Channel Initiatives, and its Marketing Group.
Pat is a member of both the American Institute of Certified Public Accountants and the Illinois Society of Certified Public Accountants. He serves as a board member for the Chicago Chamber of Commerce, and is also on the Board of Trustees and the treasurer for the Chicago History Museum.
Pat earned his BBA in accounting from the University of Notre Dame. A fourth-generation Irish American with ancestral links to Co. Galway, Pat says, "Whether it is touring Ireland to trace my family roots or watching my daughter at an Irish dance recital, I am very proud of my Irish heritage." He and his wife, Nancy, have three children, Kevin, Patrick and Erin.