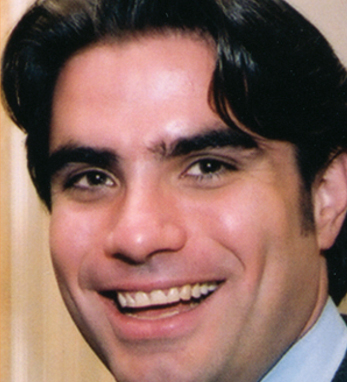 Joseph S. Berry, Jr.
As a Managing Director at Keefe, Bruyette & Woods. Inc., Joseph Berry, Jr. is responsible for merger advisory work, recapitalizations, and capital markets transactions.
Berry has worked for KBW for the past 11 years. He has been a member of KBW's Investment Banking Department since 1998 (previously, he spent two years in KBW's Equity Research Group), developed a successful analyst / associate mentoring program, and has been integral in the Investment Banking recruitment process.
A member of The American Ireland Fund's New York regional board, and the Inner Council of The American Ireland Fund Young Leaders. Berry served as a chairman of lhe Fund's New York Dinner Gala this past May.
He is also a supporter of the Hole in lhe Wall Camps for critically ill children, and served on the dinner board of the Double "H" Hole in the Woods Camp in Lake Luzerne, New York.
A fourth-generation Irish American who traces his family to County Cork on his father's side. Berry lives with his wife in New York. He graduated cum laude from Bucknell University in 1996 with a BA in Economies and English.