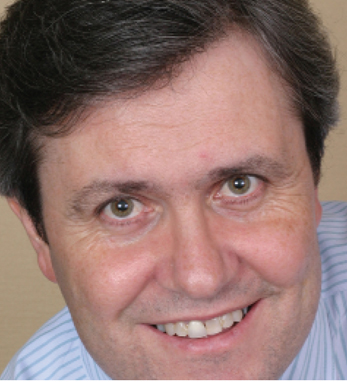 Mairtin Brady
Mairtin Brady is a Global Technology Manager for the Private Wealth Management (PWM) business at Goldman Sachs. He joined Goldman Sachs in 1994 as technology manager for the company's Private Bank in Zurich, Switzerland. In June 1997, he moved to New York to co-head global PWM Technology, and became a Managing Director in 2002.
Prior to Goldman Sachs, Brady worked as a technologist for Price Waterhouse Management Consultants in Dublin, Ireland. In 1988 he moved to London to join Price Waterhouse Management Consultants Financial Services where he stayed until 1994 when he joined Goldman Sachs in Zurich.
Brady, who says "being Irish means not taking yourself too seriously and relating to all people." was born in Drogheda, County Louth. He earned a B.Comm in Management Science, Operation Management and Economics from University College, Dublin in 1981, and completed a post-graduate in Computer Modeling & Simulation at Trinity College, Dublin in 1983. Brady is a member of the Wild Geese Irish organization in Stamford, Connecticut. He resides in Greenwich with his wife and family.