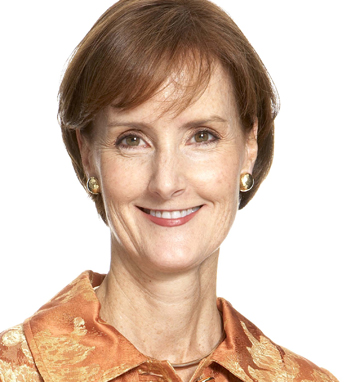 Kate Kelly Smith
As senior vice president and publishing director of Hearst Design Group, Kate Kelly Smith is responsible for growing advertising reach for a powerhouse division of Hearst Magazines that includes Elle Decor, House Beautiful, Veranda, and a recently reimagined Metropolitan Home. Previously, she was vice president and publisher of Women's Health and Prevention and served as publisher of Child magazine.
Under her leadership, Hearst Design Group magazines have received numerous industry awards in both Adweek and Advertising Age. Media Industry Newsletter has also named Kate one of the 21 Most Intriguing People and Folio recognized her as a corporate visionary, naming her one of the Top Women in Media in 2015.
A fifth-generation Irish American whose Sligo ancestors immigrated during the 1850s, Kate says, "My heritage has always been about family, community, religion, education, gratitude, and giving back." Born in New York, she a proud member of the Kelly Gang, a charity foundation built by a group of media "Kellys" that hosts an annual fundraiser on St Patrick's Day.