Healthcare and Life Sciences 50 - 2022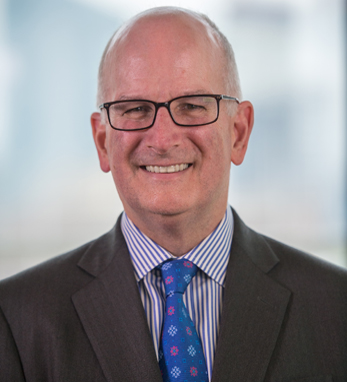 Kevin B. Mahoney
Kevin Mahoney is the Chief Executive Officer for the University of Pennsylvania Health System (UPHS). As CEO, he directed the development of Penn Medicine's new state-of-the-art hospital, The Pavilion, at their West Philadelphia Campus.
The Pavilion provides inpatient care for the Abramson Cancer Center, heart and vascular medicine and surgery, neurology and neurosurgery, and a new emergency department. Kevin is an integral part of a leadership team overseeing a $6 billion enterprise dedicated to advancing science and providing extraordinary patient care and jobs to nearly 39,000 employees. Penn Medicine is steeped in history, being the nation's first medical school and first hospital, and is the largest private employer in Philadelphia.
Kevin joined Penn Medicine in 1996 as Director of Network Development. Since then, he has served in numerous leadership roles, including as executive director of Phoenixville Hospital, chief operating officer for Clinical Care Associates, and Senior Vice President of Penn Medicine. He graduated from Millersville University with a B.A. in Economics and received his M.B.A. and doctorate from Temple University. He is active in his community, including serving as past president of a local school district and the United Way and Community Volunteers in Medicine.
Kevin, who is a second-generation Irish American with roots in McGillicuddy Reeks (Kerry), Ballymoe (Galway), and Cork City, says, "I have fond memories of the traditions my grandparents brought to America. I am proud of the strong core values of family, community, and hard work that my grandparents instilled in me." He and his wife Pamela have three children. ♦