Healthcare and Life Sciences 50 - 2022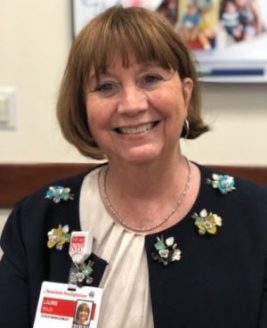 Laurie Ann Walsh
Since 2015, Laurie Ann Walsh, DNP, RN, is Vice President and Chief Nursing Officer of New York Presbyterian Hospital (NYP) in Westchester. She was Director of Perioperative Services at New York Presbyterian Hospital/Weill Cornell Medical Center from 2007 to 2013 and Director of Nursing Maternal Child Health /Perioperative Services at NYP/ Lower Manhattan Hospital from 2013 to 2014.
Walsh earned a B.S.N. with a minor in Psychology from Mount Saint Mary College and an M.S.N. from the City University of New York, Hunter College, in 1993.  She completed the Wharton School Nurse Leader Program in 2007, and in 2017, she obtained her Doctor of Nursing Practice from Case Western Reserve University, Frances Payne Bolton School of Nursing.
During the COVID pandemic, Dr. Walsh was responsible for the development of extension ICU units, revised nursing care models, patient throughput, and staff morale and resilience. She implemented many activities to assist staff with building resilience and decreasing stress during a very challenging period.
Dr. Walsh remains committed to advancing nursing knowledge and practice as well as the well-being of staff. She is a member of several professional organizations, has presented posters at national conferences, and has authored articles; she is a member of Sigma Theta Tau and the Catholic Nursing Association. Dr. Walsh has received several leadership awards, including Excellence in Nursing Leadership (1999), Service Excellence (2003), Patient Centered Care Leadership (2009). She is a recipient of the President Circle Leadership award for outstanding contribution to NYP (2011) and the Westchester Magazine Healthcare Hero Award 2021.
Dr. Walsh has strong Irish roots in Mitchelstown, County Cork. Both her paternal grandparents emigrated to New York in the late 1920s. Dr. Walsh's father and uncle were first-generation Irish and ensured the Irish heritage and culture were embedded in their lives and the future generations of Walsh's.  ♦