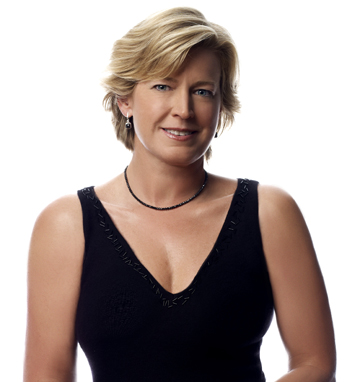 Lisa Donohue
As CEO of Starcom USA, Lisa Donohue empowers her company to exceed challenges on behalf of some of the country's mightiest marketers, including Allstate, Anheuser-Busch InBev, Bank of America, Burger King, Kellogg, Microsoft, P&G, Samsung and more, connecting them with people through human understanding, real-time business intelligence and creative ideas.
Since becoming CEO in 2009, Lisa has spurred creative transformation, establishing Starcom as MEDIA's 2011 Creative Media Agency of the Year. She is a member of Starcom MediaVest Group's global Executive Management Group.
Lisa received the honor of Chicago Advertising Federation's Advertising Woman of the Year in 2011, as well as Adweek's 2011 Executive Media All-Star. In 2006 Advertising Age recognized her as a Woman to Watch. She also has two Cannes Media Lion victories (2001) for work on Nintendo.
Lisa is a third-generation Irish American on her father's side and fourth-generation on her mother's. Both families are from Cork.