Healthcare and Life Sciences 50 - 2022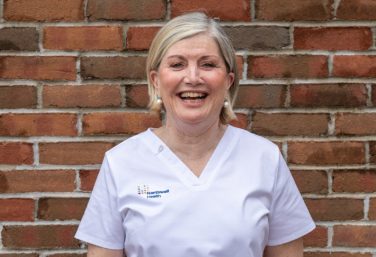 Lisa Kennedy
Lisa Kennedy is an RN, BSN, and an Internationally Board-Certified Lactation Consultant. She has a broad background of working in many clinical settings, including being the first Lactation Coordinator for Good Samaritan Hospital, as an employee for W.I.C., and the head of her own business, B.A.B.I.E.S (Breastfeeding and Baby Informational and Educational Services), for ten years.
Kennedy has served on the Board of the Maternal and Early Childhood Foundation and was both President and Vice President of the Long Island Lactation Consultants Association.
Kennedy was also selected for the Northwell Health Nurse Choir, a unique group of singing nurses that work for Northwell Health. The group has performed at the White House and auditioned for America's Got Talent, where they received the Golden Buzzer from judge Howie Mandel. The choir has also performed at Carnegie Hall, Madison Square Garden, professional sporting events, and even on Live with Kelly and Ryan on ABC.
"We sang our hearts out with songs that truly captured the essence of our mission: I'm not giving up, I'm going to stand by you and rise up.' That's what we did and continue to do to beat this silent enemy: Covid," Kennedy said.
Lisa grew up in a large Irish Catholic family. Her ancestral grandfather immigrated from Cork, Ireland, during the great exodus of the early 1840s due to the Great Famine. Her father was very proud of his Irish heritage and made sure his children were too. Hard work, faith, laughter, and song were the cornerstone of her upbringing: traits she feels are the backbone of the Irish people. She is married to Bernard, an Irishman, for 43 years. They have 3 children and 4 grandchildren. She loves spending time with her family, golfing, and traveling (and singing, of course.) ♦