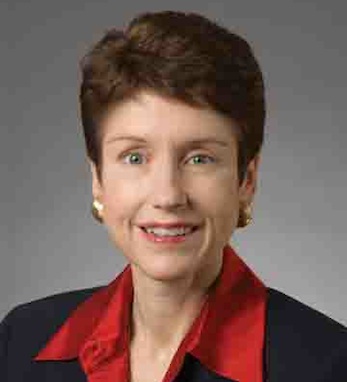 Margaret Smyth
Margaret Smyth is vice president, finance and CFO at Hamilton Sundstrand. Prior to her current position, Peggy was VP and controller for United Technologies Corp. Previously, she served as vice president and CAO of 3M and as a senior partner at Deloitte & Touche and Arthur Andersen.
She earned her master's degree in accounting from NYU Leonard N. Stern School of Business and her undergraduate degree in economics from Fordham, graduating summa cum laude from both. She is an alumna of the Aspen Institute's Henry Crown Fellows Program.
Peggy is a director for Concern Worldwide and Fordham University and a member of the International Accounting Standards Board Interpretations Committee, Aspen Institute Global Leadership Network and Business Executives for National Security. She is on the Board of Directors of Mutual of America Investment Corporation.
Peggy, who resides in West Hartford, Conn., with her husband and two sons, has a second home in Co. Roscommon, Ireland and maintains dual citizenship.