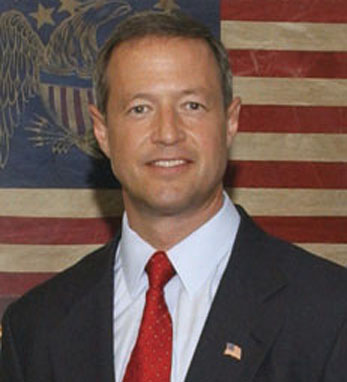 Martin O'Malley
Martin O'Malley is the governor of Maryland and the former mayor of Baltimore. He is also seen by many as viable contender for the Democratic nomination for president in 2016.
In 1999, at the age of 37, O'Malley became the mayor of Baltimore. After two terms the city's crime rate was the low- est it had been in over three decades, and investment at an all time high. In 2005, Business Week featured O'Malley as one of the "new stars" in the Democratic party. In 2006, he ran against a Republican incumbent governor and won, and was re-elected in 2010.
Called "arguably the best manager in government" by Washington Monthly magazine, O'Malley has championed education (MD has the #1 ranking for best public schools in America), entrepreneurship (one of the top two states for science and technology), and environment – the creation of thousands of green energy sector jobs, and has still cut state spending more than any previous governor in Maryland's history. He has also expanded health care to 400,000 previously uninsured, been vocal on immigration reform and raising the minimum wage, and signed legislation on same-sex marriage.
He was born, one of six children, in Washington, D.C. to Barbara and Thomas O'Malley, a former U.S Army Air Force pilot. It was his family who gave him the spark to enter public service. His dad's father was a ward leader in Pittsburgh during the Roosevelt years.
As a young boy he checked out all of the Irish history books at his local library, and remains connected to his Connemara roots through song, culture, and his cousins in Ireland. O'Malley is a gifted musician who still performs with his band O'Malley's March.
Educated by the Jesuits, O'Malley quotes Georgetown historian Carroll Quigley: "Tomorrow can be better than today and that each of us has a personal and moral respon- sibility to make it so."
O'Malley is married to Catherine Curran, who has roots in Co. Kilkenny, and was a former Assistant State Attorney and is now a Maryland state judge. They have been married since 1990 and have four children: Grace (named for Grace O'Malley, the Pirate Queen), Tara, William, and Jack.