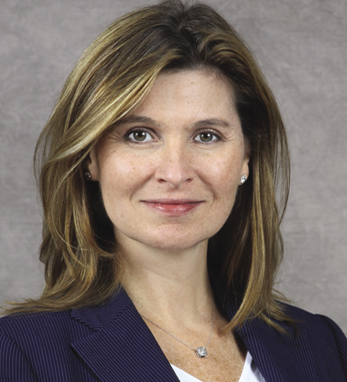 Mary Ann Deignan
Mary Ann Deignan is the global co-head of Equity Capital Markets at Bank of America Merrill Lynch. Prior to joining Bank of America Merrill Lynch she worked for UBS, and previous to that she worked for Merrill Lynch for 11 years.
A graduate of Mount Holyoke College where she received a bachelor's degree, later earning an M.B.A. from the Tuck School at Dartmouth, Mary Ann is a native of Buffalo, New York and is a third-generation Irish American with ancestors hailing from Mitchelstown, Co. Cork on her father's side. She is proud of her Irish heritage and cherishes the long line of storytellers in her family. She says, "the art of storytelling is a gift passed down from the clan through the generations. As an Irish American, I'm grateful to recognize that the teller and the audience are equally lucky to share the gift!"
Mary Ann currently sits on the board of advisors for the Hospital of Special Surgery and the board of directors for USA Luge. She resides in New York.