Healthcare and Life Sciences 50 - 2022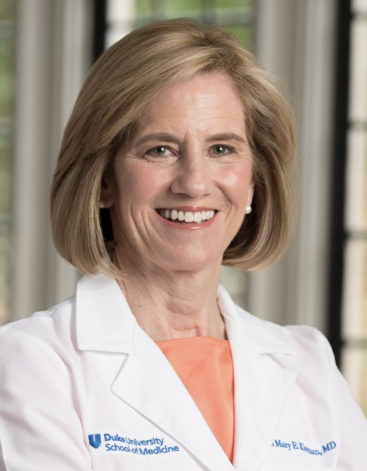 Mary Klotman
Mary E. Klotman, MD, has been dean of the School of Medicine at Duke University and Vice Chancellor and Chief Academic Officer for Duke Health since 2017. She is a national leader in science and academic medicine and under Dr. Klotman's lead, the school has continued to be a top choice for patient care and community health improvement throughout the COVID pandemic. She led the development of the school's first strategic plan to advance equity, diversity, and inclusion in the Duke Health leadership teams.
After earning her undergraduate and medical degrees from Duke University, she completed her internal medicine residency and a fellowship in Infectious Diseases in the Department of Medicine at Duke and there became an assistant professor before securing a position in the Laboratory of Tumor Cell Biology, where she was a member of the Public Health Service at the National Institutes of Health. There, she researched HIV under the guidance of famous biomedical researcher Dr. Robert Gallo.
In 1994, Klotman joined the faculty at Mount Sinai School of Medicine in New York City, where she served as chief of the Division of Infectious Diseases for 13 years and was co-director of Mount Sinai's Global Health and Emerging Pathogens Institute as a tenured professor and the Irene and Dr. Arthur M. Fishberg Chair in Infectious Diseases.
Klotman is an editor of the Annual Reviews of Medicine, is an elected member of the National Academy of Medicine, and a fellow in the American Academy of Arts and Sciences. She is past president of the Association of American Physicians and past president of the Association of Professors of Medicine. She is a former president of the Duke Medical Alumni Association, and she received a Duke School of Medicine Distinguished Alumni Award in 2015.
A widely acknowledged authority on HIV, Dean Klotman and her lab are focused specifically on HIV-associated kidney disease. Most recently, she and her team have been defining the role of integrase-defective lentiviral vectors in delivering an HIV vaccine.
Klotman is married to Paul Klotman, now CEO and president of Baylor School of Medicine in Houston. They have two sons. ♦