Healthcare and Life Sciences 50 - 2022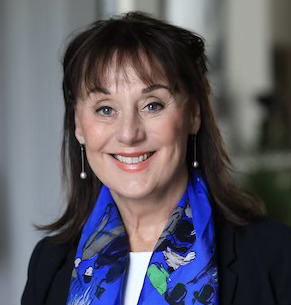 Rose Anne Kenny
Born in Canada to parents from Co. Mayo, Rose Anne Kenny is recognized as a pioneer in the medicine of aging and is the first female Regius Professor of Physic (Medicine) at Trinity College Dublin, Ireland, the oldest academic post in Ireland.
Kenny was raised up on the Emerald Isle. After her undergraduate studies in medicine at NUI Galway, she completed her medical training at the Royal Postgraduate Medical School, Imperial College, and the Westminster Hospital, London.
She spent over a decade as a professor of cardiovascular medicine in Newcastle upon Tyne before being appointed to Trinity College and St. James's Hospital as Head and Chair of the Academic Department of Medical Gerontology in 2005.
In 2016, Kenny became the director of a new, revolutionary institution: the Mercers Institute for Successful Ageing (MISA), a clinical research center at St. James's Hospital, Dublin, with over 100 beds available for patient research. She is also the Director of Trinity Ageing Research Centre (TARC) and founder and principal investigator of the Irish Longitudinal Study on Ageing (TILDA).
"We have four equally important pillars," Professor Kenny said, "integrated clinical services for 120 patients, research, and development at the highest, most innovative levels of education and training for healthcare professionals, including family carers, and what proved to be the most important pillar during the pandemic, the creative life dimension… At MISA, we believe that art, music, and literature can literally make life worth living, as was proved true for staff and patients during the challenging days of Covid."
In 2014, she was the first female physician to be elected as a Member of the Royal Irish Academy (MRIA), Ireland's highest scientific award, and is a Fellow of the Royal College of Physicians of Edinburgh, London and Ireland, a Fellow of Trinity College Dublin (FTCD) and Honorary Fellow of the Faculty of Public Health Medicine (FFPHMI (Hon)). She has been an advisor on the Technology Futures Exercise for the Irish Government's Department of Business, Enterprise, and Innovation and the Irish Citizens' Assembly on Ageing. She has received several international awards and has published widely, authoring over 600 publications to date.
In her groundbreaking book on aging, she draws back on her 35 years of scientific research and clinical practices in Age Proof: The New Science of Living a Longer and Healthier Life. Kenny leads readers through the process of aging and presents the ways people can take to improve their aging biology. She explains how food, genetics, friendships, exercise, purpose, sex, and above all, laughter influence the ways our cells age. ♦