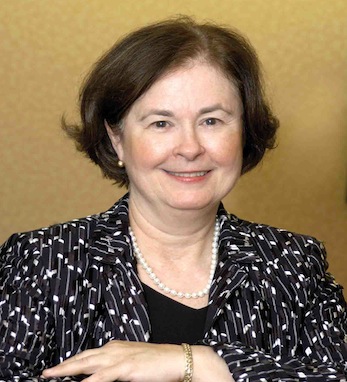 May Ann Callahan
Mary Ann Callahan, managing director of global relations and development at DTCC, has for over 20 years cultivated DTCC's strategic business relationships and links with other market infrastructures. She served as head of DTCC's London office for four years, and as president of the Americas' Central Securities Depositories Association since 2007, she leads a regional forum of 25 national market infrastructures.
A third-generation Irish American, Mary Ann earned a BA at Manhattanville College and an MBA in finance at NYU's Stern School of Business. Her maternal grandfather, whose parents emigrated from Dublin, served with the Fighting 69th during WWI. During her childhood, her grandfather marched each year with his Irish-heritage regiment at the front of NY's St. Patrick's Day Parade. Her paternal great-grandparents hailed from Mayo.
Regularly in touch with Invest Northern Ireland's NY team, Mary Ann is also a keen supporter of International Center in New York, Covenant House and Iona College.