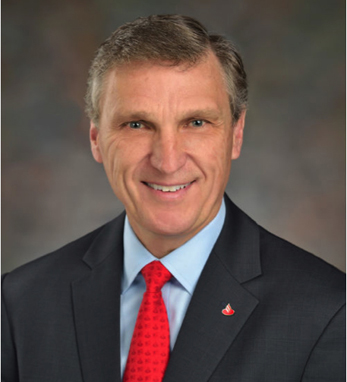 Michael Cleary
Michael Cleary is co-president and head of consumer and business banking for Santander Bank, N.A. In this role, he has direct oversight for all consumer and business banking businesses, including retail network banking, business banking, mortgage banking, Santander investments, and consumer lending.
A native of Massachusetts, Michael received his B.S. from Princeton University and his M.B.A. from the Amos Tuck School of Business Administration at Dartmouth College. He is a member of the board of directors for the Consumer Bankers Association and Friends of the Children – Boston.
Michael is a fourth-generation Irish American on his father's side. The first Cleary to immigrate to the United States was Michael O'Clary from County Clare, who arrived in Lowell, Massachusetts in 1847. The Cleary family also included Michael's plasterer grandfather, Edward, who worked on the Empire State Building, and Jack Barrett Cleary, the first Dominican priest in Lowell and founder of a Chinese orphanage. "They were all incredibly hard workers and great storytellers with strong working class values that have been passed down to current generations," Michael says.