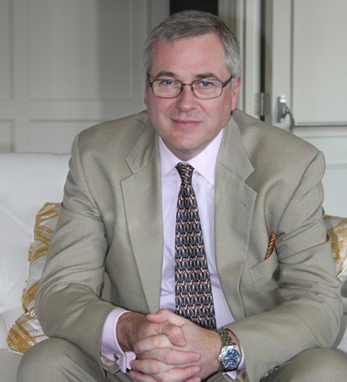 Paul J. Collins
Paul is a partner at Centerview Partners, which he joined in 2014 from Barclays Capital, where he was vice chairman, investment banking and global head of chemicals. Previously, he held various senior positions at Lehman Brothers, Merrill Lynch, and The Blackstone Group. He has advised on many of the largest and most complex mergers and acquisitions and strategic transactions in the chemicals space around the world, completing over $100 billion in transactions.
Born in Dublin, Paul received his B.C.L. from University College Dublin and his M.B.A. from the Wharton School, University of Pennsylvania. His father, Sean, was the Irish long jump champion in 1948 and was chosen for the London Olympics by the Irish team. Sean was also founder of the Irish Equine Center and chairman of the Irish Thoroughbred Breeders Association and the European Breeders Fund. Paul moved to the U.S. in 1984, beginning work with the Jefferson Smurfit Corporation.
Paul is very proud of his Irish heritage and believes the intellectual curiosity, creativity, and appreciation of family values he grew up around have shaped the person he is today. He lives in Greenwich, Connecticut, with his wife and three children.