Healthcare and Life Sciences 50 - 2022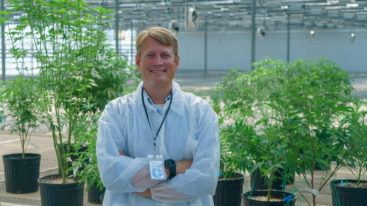 Nicholas Keane Vita
Nicholas "Nick" Keane Vita is the co-founder and CEO of Columbia Care Inc. (https://columbia.care/), one of the nation's leading cannabis companies. With more than 130 facilities nationwide and over 3,000 employees, Columbia Care's fully integrated operating model (cultivation, manufacturing and dispensing) has made it one of the largest and most successful companies in the sector. In March of 2022, Columbia Care announced that it was being acquired by Cresco Labs for $2.1Bn.
A graduate of Columbia University, Nick began his career in investment banking at SG Warburg. He then joined the Goldman Sachs Healthcare Investment Banking Department where he remained for six years. Shortly after Goldman's IPO, Nick transitioned from advising to investing and joined Arx Investment Management, a multi-billion dollar credit hedge fund, as a partner and healthcare portfolio manager. After Arx, he co-founded and served as a member of the investment committee at Apelles Investment Management, a healthcare focused cross-capital structure hedge fund. Among his achievements, Nick was awarded a Tribeca Film Festival Disruptive Innovation Award and a Manhattan Project Award for his efforts to combat the opioid crisis. In 2021 he was named "Captain of Industry" by the American Trade Association for Cannabis and Hemp (ATACH).
In addition to serving on a number of corporate and non-profit boards, Nick founded several philanthropic organizations including: The Hundred Million Ways Foundation dedicated to combating the opioid epidemi, and Make a Wish on Waves, created to provide educational scholarships and support quality of life for long-term, pediatric patients, and Apriligen, a gene therapy company created to develop better care options for ultra-rare pediatric hematological illnesses that begins late stage clinical trials in the U.S. and E.U. in 2023.
Nick is a Knight of the Sovereign Military Hospitaller Order of St. John of Rhodes and of Malta. He enjoys competitive sailing aboard the 1937 America's Cup winner, S/Y Ranger, in regattas around the world. For the 2022 season his crew won the King's Cup (overall class winner), the North Sails Kohler Cup, the St. Barth's Bucket Regatta (J Class) and a 2nd place finish in the Rolex Maxi Worlds Regatta (J Class). His father, Frank, is a dual citizen of Ireland and his grandmother, Helen Keane, was born in Ireland. ♦