Healthcare and Life Sciences 50 - 2022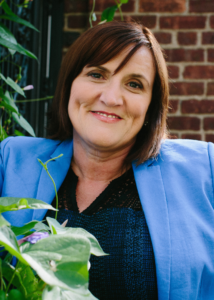 Orlaith Staunton
Orlaith Staunton established the Rory Staunton Foundation for Sepsis Prevention following the death of her 12-year-old son, Rory, from sepsis in 2012. Sepsis is the body's severe reaction to infection; it kills more than 258,000 Americans each year. The Foundation focuses on sepsis education and awareness programs and the development and implementation of sepsis protocols in hospitals.
Orlaith successfully campaigned for the adoption mandatory sepsis protocols in all New York hospitals. Known as Rory's Regulations, they are projected to save up to 8,000 lives annually and are now being adopted across the country. She is also responsible for the development of comprehensive sepsis education programs in schools and for the annual National Forum on Sepsis, which brings together policymakers, healthcare experts, educators and patient advocates to chart new pathways in the fight against sepsis. She co-chairs the National Family Council on Sepsis and is internationally recognized as a sepsis awareness leader.
In addition, Orlaith has educated hundreds of thousands of Americans about sepsis through her testimony at the first Senate Hearing on Sepsis and by sharing her experience with sepsis in numerous media programs and publications, including the New York Times, the Today Show, and CBS Nightly News.
She is the recipient of Ireland's Presidential Distinguished Service Award for the Irish Abroad in 2022 for her contributions to Ireland, Irish communities across the world, and as a representative of Ireland abroad for her tireless work to end sepsis.
A native of Drogheda, County Louth, Orlaith and her husband, Ciaran Staunton, reside in New York with their daughter, Kathleen, and remain actively involved to the Irish American community.