Healthcare and Life Sciences 50 - 2022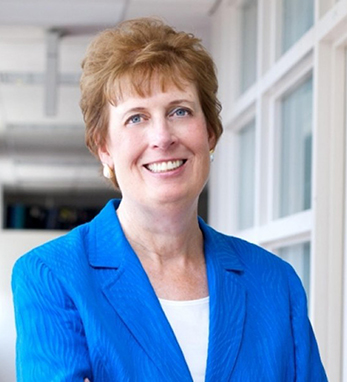 Eileen Sullivan-Marx
Dr. Eileen Sullivan-Marx is Dean of New York University Rory Meyers College of Nursing and the Erline Perkins McGriff Professor of Nursing. She also holds the title as Professor Emerita of Scholarly Practice and Clinician-Educator at the University of Pennsylvania School of Nursing. Dr. Sullivan-Marx is a renowned nursing leader, educator, and clinician known for her research and innovative approaches to primary care and for her creative redesign of payment structures for nurses, particularly through the Medicaid and Medicare programs. Throughout her nursing career she has been actively involved in the design of sustainable models of care using advanced practice nurses at both the local and global level, and with the development and implementation of health policies within the context of larger community-based settings. Her focus in care and research has been on frail older adults, particularly among high risk, vulnerable people experiencing health inequity.
Dr. Sullivan-Marx was the first nurse to serve as the American Nurses Association representative to the American Medical Association's Resource Based Relative Value Update Committee, a position she held for 11 years. In this capacity, Dr. Sullivan-Marx was able to demonstrate through her research that the work done by nurse practitioners and physicians can be equitably compensated through various payment structures.
As Dean of NYU Rory Meyers College of Nursing, she led the school to full independence in the university structure, grew the research profile to a sustained top ten rating, raised funds for scholarships and research including the largest naming gift to a school of nursing, and completed a move to a new home with state-of-the-science learning technology. During her tenure as dean, she has demonstrated the power and responsiveness of nursing during several crises including Superstorm Sandy and the COVID-19 pandemic.
Eileen's paternal Sullivan roots are traced to Patrick Sullivan, who emigrated to Smyrna, Delaware, in the 1850s at the age of 14 as an apprentice carriage painter; her paternal great-grandmother, Julia Wall, who came as a child to Pennsylvania in the 1840s, and maternal great-grandparents, James Logue and Annie Kelly, who emigrated as children to the Philadelphia area in the 1840s. ♦