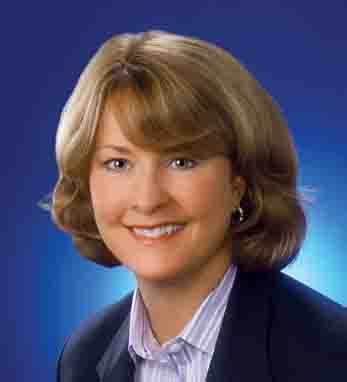 Patricia Martin
Patty A. Martin is Vice President of Global Diversity at Eli Lilly and Co., a position she has held since June 2006. Martin leads the company's integrated diversity strategy inclusive of workforce and marketplace diversity. A graduate of Indiana University, with a B.A. in accounting,
Martin received her MBA from Harvard. In addition to her duties at Eli Lilly, Martin also serves as a member of the Healthcare Businesswomen Association National Advisory Board, the National Alliance for Hispanic Health Corporate Advisory Council and the Dean's Council for the Kelley School of Business. In 2008 she received the Champion of Diversity Award from Indiana Minority Business Magazine.
Martin is a second-generation Irish-American. Her company, Eli Lilly, has a branch in Kinsale, Co. Cork. Martin has fond memories of her father whistling "When Irish Eyes Are Smiling" every morning when she was growing up. "Every morning, to this day, I try to smile with my eyes," she says. "I believe it shows the inner spirit and strength of my Irish ancestry." Patty lives in Indiana with her husband and two children.