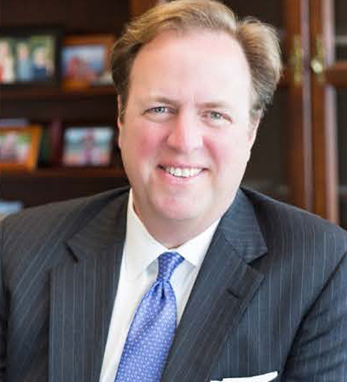 Patrick J. Corry
Patrick J. Corry is the chief marketing officer of UBS Wealth Management Americas and a managing director of UBS, responsible for all aspects of the Wealth Management brand, including creative marketing and content management, advisor support, on-and off-line media strategy, regional marketing, internal and external communication and sponsorship events. He joined UBS as head of marketing for WMA in 2008.
Prior to joining UBS, Patrick helped create the Private Banking and Investment Group at Merrill Lynch, and was a manager of Merrill's Private Client brand during the post-9/11 and tech-bubble crises. While at Merrill, he also supported the development and roll-out of the Total Merrill model.
A second-generation Irish American on his mother's side (O'Brien) and a third-generation Irish American on his father's, Patrick's ancestors hailed from Leitrim, Cavan, Clare, and Wexford, before settling in the Bronx. He notes: "I'm keenly aware of the
influence of my heritage, and it manifests itself in everything I do, from how I approach creative problem-solving to story-telling to the emphasis I place on genuine friendship. The echoes of my ancestors ring in everything I am."
A graduate of Boston College, Patrick lives in Chatham, New Jersey with his wife Beth and their three children, Bridget, Griffin, and Jack, and can usually be found on the coaching fields there when he's not in the office.