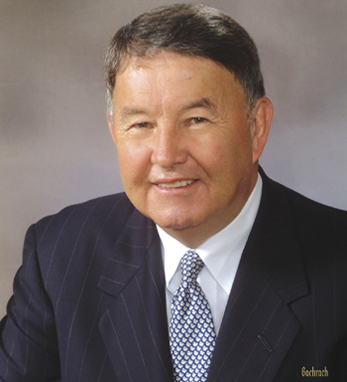 Richard Connolly
Dick Connolly is a Managing Director, Private Wealth Advisor at Morgan Stanley. Dick has consistently been recognized in Barron's magazine as one of the Top 100 brokers in the United States. He is a graduate of The College of the Holy Cross and completed his M.B.A. from Babson College. Dick also holds an honorary doctorate from Thomas Aquinas College.
He attributes his legendary, tireless work ethic to his parents and his grandmother, Nora McHale, who emigrated from Pontoon Co. Mayo. Dick's grandmother raised 10 children during the depression, seven of whom served in WWII – two did not return. Because of these great sacrifices, Dick feels a responsibility to work hard every day and share his successes with others.
Along with his wife Ann Marie, Dick devotes his spare time to various philanthropic and educational initiatives. He is especially proud that in 2013, Our Lady's Hospital in Dublin dedicated the Richard F. Connolly, Jr. Microscopy Center recognizing Dick's 30-year (and counting) commitment to the hospital. His dedication to this effort has raised in excess of 6 million dollars. Additionally, Dick has been awarded the Laboure Medal, the National Multiple Sclerosis Businessman of the Year, and The Francis Ouimet Spirit of Golf Award. In January 2016, Dick will receive The Frank H. Sellman Distinguished Service Award from the Massachusetts Golf Association for his exemplary service to the sport of golf.