Stars Of The South - 2010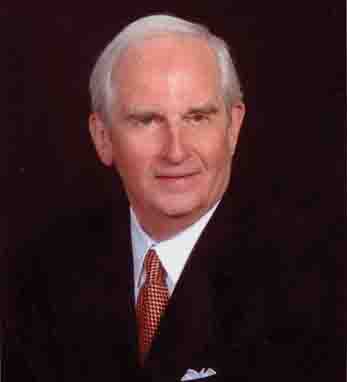 Patrick J. McGahan
A U.S. Navy man with a BS in mechanical engineering from the University of Notre Dame and a MBA from Indiana University, Patrick J. McGahan enjoyed a long and successful career with Cummins Engine Company, which he joined in 1958.
Patrick held various marketing positions for Cummins, including VP & General Manager, until 1975 when he purchased the Cummins distributorship based in Atlanta. He expanded operations into Chattanooga, Tennessee and throughout Georgia and served many years as chairman before his retirement in 2005.
But retirement is hardly a word that describes Patrick, who is still committed to community and business. Today, he is the chairman of PJM Investments, an investment and real estate company. He is also a member of the Saint Joseph Mercy Care Foundation Board, a founding trustee of Southern Catholic College in Dawsonville, Georgia, and a long-time member of the board of the Georgia Motor Trucking Association. He also serves on the Advisory Board of the Atlanta St. Patrick's Day Foundation and Shamrock Society.
Patrick is a proud Irish American whose ancestors on his father's side emigrated in the early 1800s, while his great-grandmother on his mother's side came over in the mid 1800s.
He and his wife Barbara have four children and 13 grandchildren.