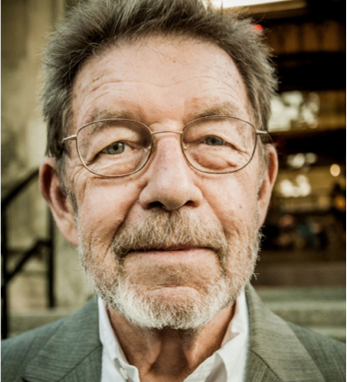 Pete Hamill
Pete Hamill is a much-lauded journalist, columnist, essayist, commentator, and novelist who has spent a career documenting stories from wars in Vietnam, Nicaragua, Lebanon, and Northern Ireland to rock and roll and the underclass of New York City.
Born in 1935 in Brooklyn to Belfast immigrants who arrived in New York the same day the stock market crashed in 1929, Hamill had artistic ambitions from a young age, attending the School of Visual Arts and, following a 4-year enlistment with the U.S. Navy, studying painting in Mexico City before becoming a writer. He joined the staff of the New York Post in the summer of 1960 as a night reporter and subsequently spent time at most of the major New York City daily tabloids, including the Village Voice, the Daily News, the Herald Tribune, and Newsday. In the 1990s, he served as the editor of the Post and as editor-in-chief of the Daily News. His feature articles and essays have appeared in publications such as the New Yorker, Esquire, New York, Playboy,Rolling Stone, and Vanity Fair. He also won a Grammy Award for his liner notes on Bob Dylan's 1975 album Blood on the Tracks.
In 1994, Hamill published A Drinking Life, a memoir about his childhood and early years reporting, focusing on his embrace of drinking and eventual decision to abstain, which brought him national acclaim. Among his other books include, Forever, a novel about the history of New York; Snow in August, which follows the unlikely friendship between an 11-year-old Irish Catholic boy and an elderly Jewish rabbi in 1940s Brooklyn; and Why Sinatra Matters, which has recently been reissued with a new introduction by Hamill in honor of Sinatra's 100th birthday.
He lives in Manhattan with his wife, Japanese journalist Fukiko Aoki, and has two daughters.