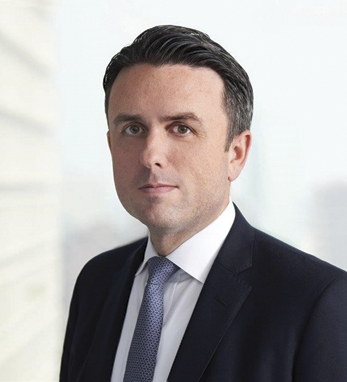 Shane Clifford
Shane Clifford is a senior managing director for Alternative Strategies at Franklin Templeton, focused on the global growth strategy and business development for the firm's alternatives business. Franklin Templeton's alternatives capabilities include private debt, special situations, commercial real estate debt, private equity, hedge, real estate, infrastructure and venture capital strategies from Benefit Street Partners, Darby Overseas Investments, Franklin Real Asset Advisors, Franklin Venture Partners, K2 Advisors, Templeton Global Macro, and Templeton Private Equity Partners.
Shane was previously an executive vice president at the Permal Group, a Legg Mason company, and member of Permal's executive committee, where he was responsible for broadening and executing the firm's global business development strategy. Shane was a member of the management team that worked on the combination of Permal and EnTrust and was responsible for transitioning Permal's institutional business to the new combined entity, EnTrustPermal. Prior to joining Permal in 2008, Shane was with BlackRock in the U.K., the Middle East, and Latin America. Shane began his career with Merrill Lynch covering institutional markets in the Americas.
Born in Limerick, Shane has a Bachelor of Business Studies from the University of Limerick. Shane moved to in the U.S. in 1998 and has a M.B.A. in international management from Boston University. Shane says that his Limerick origins have kept him grounded and endowed him with a professional drive to succeed. Shane resides in Ridgewood, New Jersey, with his wife, Tricia, and three children, Liam (10), Owen (9), and Sean (7).