Healthcare and Life Sciences 50 - 2022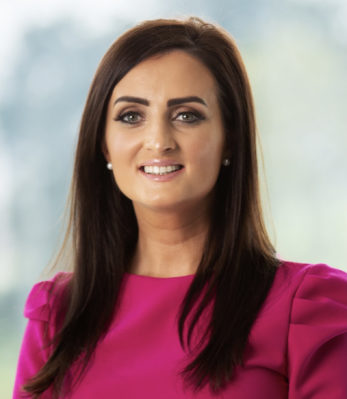 Sharon Cunningham
Sharon Cunningham is CEO, Co-Founder, and board member of Shorla Oncology ('Shorla'), a pharmaceutical company headquartered in Ireland with an office in Cambridge, Massachusetts. The company has developed an innovative pipeline of oncology drugs for global markets focusing on women's and children's cancers, solving unmet needs by focusing on indications where existing treatments are limited, in shortage, or inadequate for the target population. With the U.S. being the company's primary market, Sharon relocated to Boston in 2021 with her family to drive the company's mission and oversee the launch of the company's portfolio of drugs.
In 2015, Sharon graduated from University College Dublin Michael Smurfit Graduate Business School with an MBA. Shortly after, she co-founded Shorla Oncology with her EirGen Pharma colleague, Orlaith Ryan, in January 2018. Almost five years since founding the company, the duo has attracted world-renowned investors, board members, and advisors and has an advanced portfolio of oncology products.
Sharon is a Chartered Accountant by profession; having graduated with a Bachelor of Science in Finance from University College Cork, Ireland, she trained with PricewaterhouseCoopers in Ireland.
Sharon has won many awards, including Ireland's Best Young Entrepreneur in 2019, and was included on a list of 50 people to look out for in 2020 by the Irish Times. She also received the Worldwide Association of MBA's Best Entrepreneurial Venture Award 2020.
Shorla was named Local Enterprise of the Year at the KPMG/Irish Times Business Awards 2020.
Passionate about the promotion of equality and, in particular, gender balance, Sharon is a current member of Irish Rule of Law International, a joint initiative of the Law Society and the Bar of Ireland and Northern Ireland dedicated to harnessing the skills of Irish lawyers in using the law as a means of tackling global injustice. She was born and raised in a coastal rural village called Stradbally in Co. Waterford and is married to Stephen. They have three hurling-obsessed sons; Rónan, 9, Oisín, 8. and Tadhg, 6. ♦