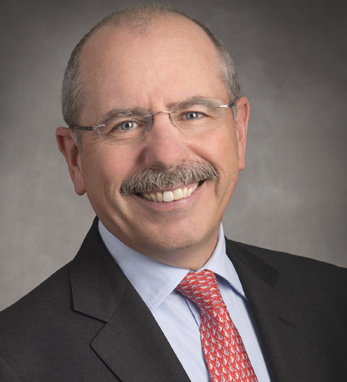 Shaun Kelly
Shaun is the global chief operating officer for KPMG International. In this position, he manages the day-to-day operational aspects of KPMG's global strategy and oversees the delivery of the firm's global initiatives.
A native of Belfast, Shaun joined KPMG International's Irish member firm in Dublin in 1980 and transferred to the San Francisco office in 1984. He was admitted to the U.S. partnership in 1999.
Shaun earned a Bachelor of Commerce, first class honors, from UCD, is a fellow of Chartered Accountants Ireland, and a CPA. Shaun is co-chair of KPMG's Disabilities Network, and a member of KPMG's Diversity Advisory Board. He is treasurer and member of the executive committee of Enactus. He also serves as chairman of the North American Advisory Board of the UCD Michael Smurfit Graduate School of Business, and is on the boards of the American Ireland Fund and the Irish Arts Center in New York.
Shaun and his wife, Mary, who is from Donegal, live in New York City.