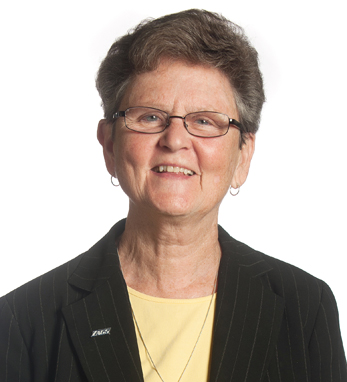 Sister Tesa Fitzgerald
Sister Tesa Fitzgerald is the founder and executive director of Hour Children, a nonprofit based in Queens that helps previously incarcerated mothers and their children when the women are released from jail. The nonprofit was founded in 1992 in an effort to end the cycle of intergenerational incarceration.
Born and raised on Long Island, Sister Tesa's parents were working class Irish immigrants – her mother was from Donegal and her father from Kerry. Though the family wasn't wealthy – the family lived in a two-bedroom bungalow – she attended private Catholic schools and at 17 joined the Sisters of St. Joseph in Brentwood, NY. Following college, she spent time teaching in Puerto Rico and later in several schools in Queens and Brooklyn, eventually taking on responsibility for the oversight of Catholic emelentary schools in the Diocese of Brooklyn.
In addition to being an educator, Sister Tesa is a Certified Foster Care Trainer and has been named a CNN Hero (2012), a White House Champion of Change (2013), the 2014 winner of the Opus Prize, and in 2015 was awarded the Cross Pro-Ecclesia et Pontifice.
Click here to read Fitzgerald's April / May 2017 Hall of Fame profile.