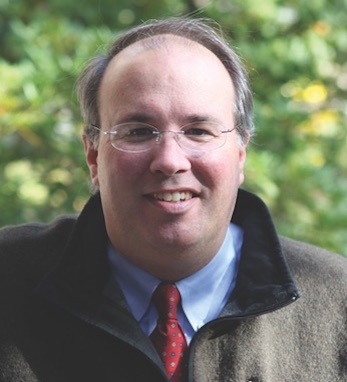 Thomas Kelly
Dr. Thomas Kelly has served as Head of School for over 15 years at Horace Mann, one of the top preparatory schools in America. For decades now, Kelly has brought an ambitious mix of optimism and determination to his work as an educator – from classroom teacher, to principal, to district superintendent, expanding educational access for students traditionally denied such opportunities.
"In a nation like ours, in a world like ours," Kelly has said. "I'm continually fascinated by our collective inability to put kids first."
During his years at Horace Mann, Kelly has built stronger relationships with surrounding Bronx and New York City communities, fostering student-led community service initiatives with groups such as the Kingsbridge Heights Community Center, Bronx Center for Science & Math, Riverdale Children's Theatre, as well as Horace Mann's own Summer on the Hill program.
Under Kelly's leadership, Horace Mann has consistently been ranked among the top college-prep schools in America, combining rigorous academics with a wide range of extracurricular and service opportunities.
Born in Washington, D.C., Kelly is the middle child of five, in an Irish American family with roots in Tyrone and Cork. He grew up in Westchester County, New York, and graduated from Fairfield University.
During his senior year, Kelly lived among the homeless on the streets of Bridgeport, Connecticut, to gain intimate insights into their needs, and how those needs could most effectively be met.
Kelly's parents raised all of their children emphasizing one important message: 'You're going to do things on behalf of others.'"
In recent years, Kelly has prioritized increasing diversity among Horace Mann staff and students, and having students see issues through what he calls " a global lens," to prepare them to enter an increasingly complicated world.
Ultimately, Kelly's Irish background continues to inform his worldview that all students can succeed.
"I look at how my own ancestors were welcomed," he has said. "They were given a place to live; they were given an opportunity. I worry sometimes that we forget that the American Dream is still there every day. Why can't we stop and celebrate that?"
_____________________
Click here to read Kelly's March / April 2020 Hall of Fame profile.