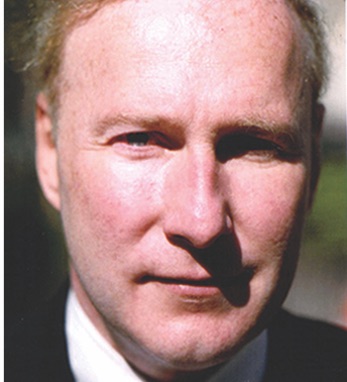 Patrick Doherty
Patrick "Pat" Doherty – a fixture in New York politics and Irish American circles for four decades – played a central role implementing The MacBride Principles, which encourage investment and fight discrimination in Northern Ireland.
Currently, New York State comptroller Thomas DiNapoli's director of corporate governance, Doherty negotiated with figures on all sides of the peace process in the run-up to the 1998 Good Friday Agreement. The MacBride Principles – modeled on initiatives which ensured that investments in South Africa also fought apartheid – have helped ensure two decades of sometimes fragile but ultimately lasting peace in Northern Ireland.
"It's very heartening," Doherty said of his induction into the Irish America Hall of Fame. "I've been working on this issue since 1984… Persistence in life is always the key. You have to stick with it."
Many U.S. cities and states signed on to abide by the MacBride Principles, named after Irish statesman, Nobel Peace Prize-winner and Amnesty International founding member Sean MacBride.
Billions of dollars in public and private investments have been tied to fighting anti-Catholic discrimination in the North.
Doherty's father was born in Derry City. His grandfather fought in the Irish War for Independence in his native Derry, eventually serving time in both British and southern Irish prisons.
Doherty's father was brought to New York City at age three, served in World War II, and settled on Long Island.
Doherty himself got active in politics during George McGovern's 1972 presidential campaign, serving as a delegate to the Democratic National Convention. He also worked on Democratic presidential campaigns in 1976 and 1980.
Doherty graduated from Hofstra University, and studied International Affairs at Columbia University – where a campus visit from Irish civil rights activist Bernadette Devlin McAliskey rekindled his interest in human rights issues in Northern Ireland.
After passing the New York State bar exam and working in the state's legislature, Doherty landed a position with the New York City comptroller's office, where he got behind a fledgling idea to tie investment in Northern Ireland to anti-discrimination efforts.
"One would be very hard-pressed to find another leader with as much knowledge and dedication (as Pat Doherty)…on matters of great importance to the Irish-American community," says John Dearie, a longtime New York state lawmaker and fellow Irish America Hall of Fame inductee.
Click here to read Doherty's March / April 2020 Hall of Fame profile.