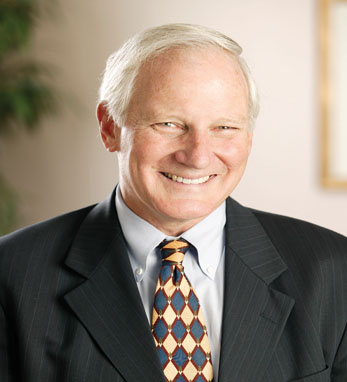 William J. Ryan
William J. Ryan is Chairman of the Board of TD Banknorth Inc. Until March of 2007, Ryan also held the positions of President and Chief Executive Officer.
Ryan joined TD Banknorth in Portland, Maine in 1989. He turned the failing bank around, and over the past 19 years it has grown to become the 12th largest bank in America. In 2004 Forbes magazine picked TD Banknorth as the Best Managed Bank in America.
Ryan serves as a Director and Vice Chairman of TD Bank Financial Group, as well as the Group Head of U.S. Personal and Commercial Banking. He is a Director of WellPoint, Inc. and Unum Corporation, and serves as a Trustee of Colby College and the Libra Foundation. He is also on the Board of Advisors at the University of New England.
Ryan is a graduate of St. Francis College in New York and the Stonier Graduate School of Banking at Rutgers University.
Ryan, a second-generation Irish-American, lives with his wife Peg and their four children in Falmouth, Maine.