NON-FICTION
The Irish cop is no stereotype. As authors Thomas Reppetto and James Lardner show, in their informative new history NYPD: A City and Its Police, the Irish have played an integral role on New York City's police force since its creation in 1844.
By the mid- 1880s, the authors write, one survey "found that out of approximately three thousand police officers of all ranks and grades, a third had come over from Ireland. So, too, had the parents of many native-born cops."
NYPD is a colorful look at the saints and scoundrels who have passed through the police ranks, as well as the corruption scandals that have erupted with amazing consistency every 20 years or so.
"The police department, in some way, mirrored the Irish homeland of many of its members. Both cultures stressed hostility to the overlords and hatred of informers. In these years, the roots were planted of what came to be called `the blue wall of silence.' Coexisting with this attitude, however, was the Irish sense of humor and innate sympathy with the underdogs."
NYPD is a broad, balanced treatment of a controversial topic. Both authors are former cops, though they pull no punches exploring the rampant corruption which, in one particularly unpleasant moment, resulted in the 1915 execution of a cop who'd killed a man as part of a gang war. After reading NYPD, with its lurid, occasionally bloody stories of scandals and shoot-outs, you're not likely to pine for New York's "good old days." (hardcover $27.50)
_______________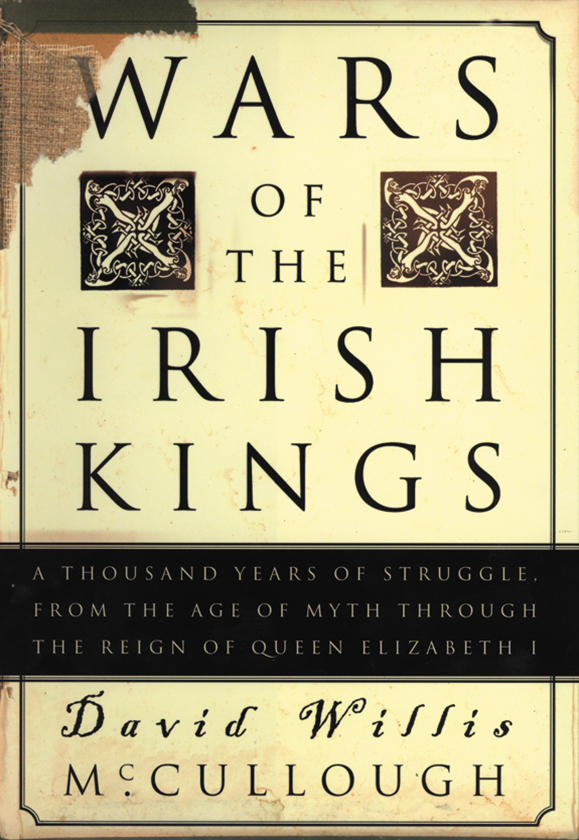 There's also something to the "fighting Irish" stereotype. At least according to historian David Willis McCullogh, whose latest book Wars of the Irish Kings chronicles (to use the book's subtitle) "A thousand years of struggle, from the age of myth through the reign of Queen Elizabeth I."
A lot of the usual suspects are explored here – Cuchulain, Finn MacCool, Brian Boru – right up to Hugh O'Neill's battles in the 1600s. But Wars of the Irish Kings explores these conflicts through a variety of characters, their writings, as well as first-hand accounts. (McCullough, more of an editor in this book, also provides useful introductions to each section.) Toss in some poetry, illustrations, and eight beautiful color pages, and McCullogh has come up with a lively, informative reexamination of, to use the author's words, "stories from the past about how, over the course of about a thousand years, a few kings from generations of kings in a country on the edge of the known world fought their battles." (hardcover, $35)
_______________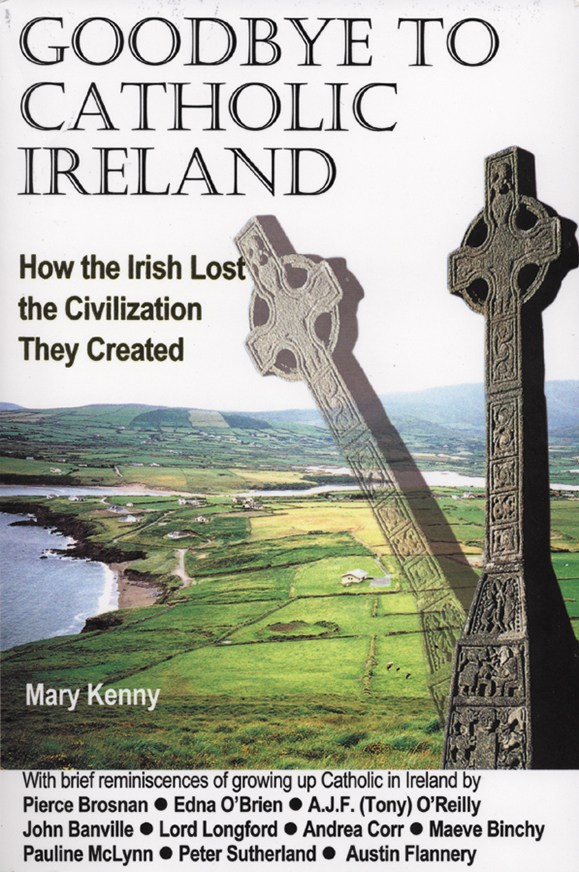 Another book that looks back – yet is ultimately more concerned with contemporary Ireland – is the ruefully titled Goodbye to Catholic Ireland: How the Irish Lost the Civilization They Created. Journalist Mary Kenny splits her book into two sections – "The Way We Were" and "The Way We Changed" — which analyze the church's once immense influence over Ireland, and its waning influence since "The Sixties – The Liberal Dawn," to use one pivotal chapter's title.
Goodbye to Catholic Ireland concludes with an insightful gathering of recollections from diverse personalities such as Pierce Brosnan, writer John Banville and pop superstar Andrea Corr. Kenny's book is a solid (though by no means definitive) overview of religious matters in the Irish past and present. Perhaps it is controversial best-selling writer Edna O'Brien — who faced the wrath of religious authorities when she published her earlier, sexually explicit works — who says it best: "The legacy of Catholic Ireland, like all legacies, is mixed. There is a good part and a debilitating part." (softcover, $19.95)
_______________
Although too academic, Screening Ireland: Film and Television Representation is a rich, informative guide to the history of movies and TV in Ireland. Author Lance Pettitt spends a lot of time deconstructing the politics and history of movies, going all the way back to silent classics like Irish Destiny. The 1926 film – produced and filmed in Ireland – was dubbed "The great spectacular film of the war in Ireland," and played to huge crowds in Boston. (Variety was not impressed, dismissing Irish Destiny as "political propaganda of the Celt.") Screening Ireland explores the tense relationship between Ireland and Hollywood, on screen and off, right up to recent fare such as the Tom Cruise-Nicole Kidman flick Far and Away.
Pettitt's look at Irish TV – a perpetually understudied topic, especially in the U.S. – is particularly welcome. Screening Ireland looks not only at popular shows such as Ballykissangel, but also at news programs and documentaries, especially as they pertain to the situation in the North. If you can Pettitt's excessive use of academic jargon, Screening Ireland is handy book to have. (softcover $29.95)
FICTION
For the holiday season, John B. Keane brings out An Irish Christmas, nearly 20 charming stories set in County Kerry. The locals are a colorful bunch (with names like Hiccup O'Reilly) and if Keane seems, well, too keen on portraying his characters in excessively Irish fashion, he deserves credit for putting together a collection which includes humor, drama, magic and even a ghost or two. (hardcover $20)
_______________
Does Andrew Greeley ever sleep? If he does, he also writes at the same time. The latest from the prodigious priest/sociologist/mystery novelist is Irish Love. This entry in Greeley's Nuala Anne McGrail series will please (even if it won't surprise) Greeley's many fans. Nuala and her eccentric husband Dermot find themselves in Ireland, dodging bullets and digging deep into Ireland's past, seeking clues for a present day mystery which could leave them both dead. Picturesque and breathless, gripping and occasionally silly, Greeley does what he does best in Irish Love. If it's not for everybody, it's sure to attract enough readers to keep Greeley writing well into the new century. (hardcover $24.95)
_______________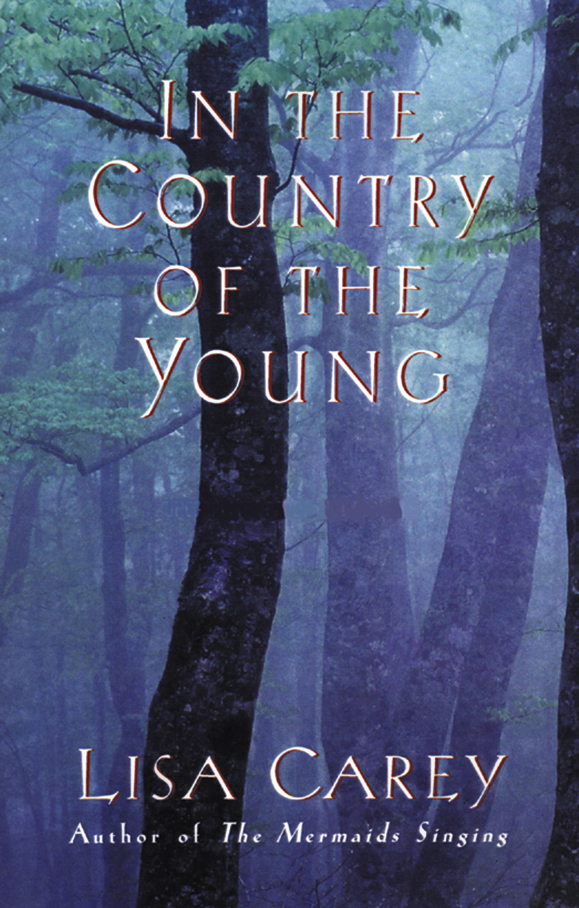 Another time-travel book of sorts is the second novel from Lisa Carey, whose first work The Mermaid Singing garnered immense praise.
Her latest novel In the Country of the Young is a "haunting" one, in more ways than one. Its main character — obsessed with a twin sister who died — has isolated herself from her surrounding Maine community, founded by Famine immigrants. But when a ghost appears, this solitary artist is forced to confront her recent and distant past. Stark, occasionally harrowing, Carey is not afraid to peer into the darkest corners of her characters' — not to mention her country's — soul. The reader may be reminded of Patrick Kavanagh's "Raglan Road" (quoted by Carey) in which he says, "I saw the danger, yet I walked along the enchanted way." (hardcover $24)
_______________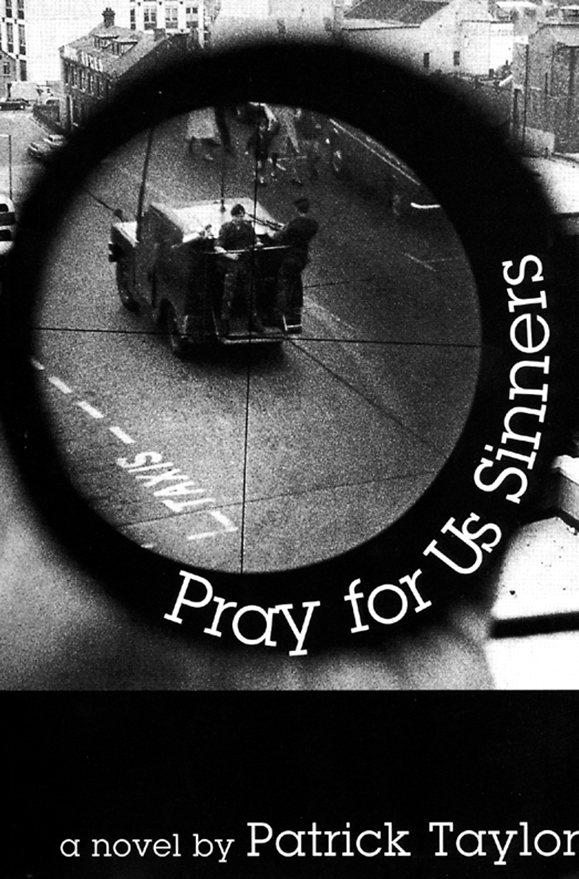 Handling equally serious matters is Bangor, County Down native Patrick Taylor in his first novel Pray for Us Sinners. It is 1974 in Belfast, and the Provisional IRA – the "Provos" – are a new, violent force in Northern politics. This book focuses on a British explosives expert who is given one final, dangerous mission before he can get himself a cushy job. But his immersion into the working-class Catholic/Republican underworld leaves him with a very different view of this ancient conflict.
Pray for Us Sinners illuminates important truths which – as the ever-fragile peace process reveals – many on both sides of the divide still have not learned. Particularly fascinating is Taylor's subtle handling of the (literally and figuratively) explosive topic of identity in the North, how it is so profound, yet also tenuous.
Taylor's prose isn't going to be confused with (say) Seamus Deane's, but his characters are complex and he's got a good story to tell. (softcover $15.99)
MEMOIR
Famed Jesus scholar John Dominic Crossan – seen recently on the highly rated Peter Jennings ABC special The Search for Jesus – has now written a memoir. A Long Way from Tipperary: What an Irish Monk Discovered in His Search for the Truth explores the Tipperary native's years in the priesthood, which he later left. (He is married now and lives in Florida.) The best-selling author of The Historical Jesus, Crossan's focus this time around is just a slightly less fascinating figure – himself.
Crossan, of course, has plenty of detractors, some of whom see his work as blasphemous. (He has dismissed the notion of a Jesus who performed miracles, who was the son of a virgin, etc.) But even Crossan's intellectual enemies will sense, in this book, just how seriously he takes matters of faith.
Aside from his early years in Ireland, Crossan also confronts the big questions about faith, the universe, history, the church and the role of religion in his life. (He remains involved in Catholic affairs, and is Professor Emeritus at DePaul University.)
Insightful and provocative, with some wit as well, A Long Way from Tipperary offers a lot at just around 200 pages.
CHILDREN'S
Belfast native Declan Carville has selected a wonderful setting for his slim, imaginative children's book A Day to Remember at the Giant's Causeway. The famous Irish causeway is said to have been built by Finn MacCool himself, as young Conor in this story is told by his Dad. Recalling a wonderful day at the causeway with his dog Murphy, Conor's thoughts revolve around the flying gulls and the sound of the ocean. That is, until darkness falls, and the thought of ancient mythical creatures walking across the bridge to do battle becomes all too real in Conor's mind. Will his faithful setter Murphy save him from the clutches of lurking beasts? Pick up A Day to Remember at the Giant's Causeway and find out. With striking illustrations by Brendan Ellis. (softcover $7.99) ♦