How the orphaned son of Irish immigrants ended up owning one of the largest cattle ranches in Texas.
Kingsville, Texas: You look across the flat, dry miles stretching to the horizon, land that was even more foreboding 150 years ago, and wonder how an Irish river pilot could see this developing as the epicenter of the American cattle industry.
This was the Wild Horse Desert or Desierto del Muerto, desert of the dead. It harbored determined Comanches and Lipian Apaches and Mexican pistoleros on the lam and outlaws from the other states, an unsavory stew of malevolence in an almost waterless environment.
But Captain Richard King stumbled on its one verdant patch. He sipped the sweet water of the Santa Gertrudis Creek and enjoyed the cool of the large mesquite trees in a rare oasis. And he dreamed.
That dream has unfolded today in a multi-national corporation with substantial petroleum revenue and interest in huge tracts of citrus orchards in Florida. The King Ranch is now a tourist destination and the town of Kingsville, home of a Texas A&M University campus, sells the King legend hard.
In 1853, the odds against taming such a land were long. But King had generally defied the odds. The son of Irish immigrants in New York, he was orphaned at 11 and apprenticed to a jeweler. Official biographer Tom Lea, one of the favorite authors of presidential candidate George W. Bush, describes an unhappy early life.
King was virtually an indentured slave, cleaning and minding the jeweler's children. The young lad suffered this for a short period, then bolted. He stowed away on a commercial boat heading south and was discovered two days later. The captain took mercy on him and let him work for his passage.
King became a seaman and then a captain of steamboats on the Rio Grande. Operating out of Brownsville, Texas, he soon owned his own boat, making a fortune with partner Mifflin Kenedy. They were swashbucklers, first moving supplies for the U.S. Army during the war with Mexico in the 1840s, then dodging Union blockades while running cotton to Confederate ports.
King was on his way to the Lone Star State Fair in Corpus Christi and had traveled 124 miles without sight of water when he came to the Santa Gertrudis Creek. In Corpus Christi, he partnered up with famous Texas Ranger Gideon K. (Legs) Lewis and they bought an old Spanish land grant of 15,500 acres.
They kept buying. Lewis passed on, and at its biggest, the King Ranch encompassed 1.2 million acres in four huge sections surrounding the 800,000-acre ranch of his friend Kenedy, who was also of Irish descent.
Three others with Irish backgrounds owned Texas ranches of about one million acres each, according to the Cattle Raisers Museum in Fort Worth. John Z. Means' spread was 1.3 million acres, The Shamrock Ranch of C.T. McLaughlin was near to a million acres, and John Adair's property was also about one million. In total, more than five million acres of Texas country was commanded by cattlemen of Irish heritage in the 1800s.
But King was the leader. He kept buying land and poured profits back into improving cattle and horse stock. Two benchmark cattle types were developed here as well as the quarter horse. Over time, the King Ranch would develop thoroughbreds, Assault winning the Triple Crown in 1946 and Middleground capturing the Kentucky Derby and the Belmont Stakes in 1950.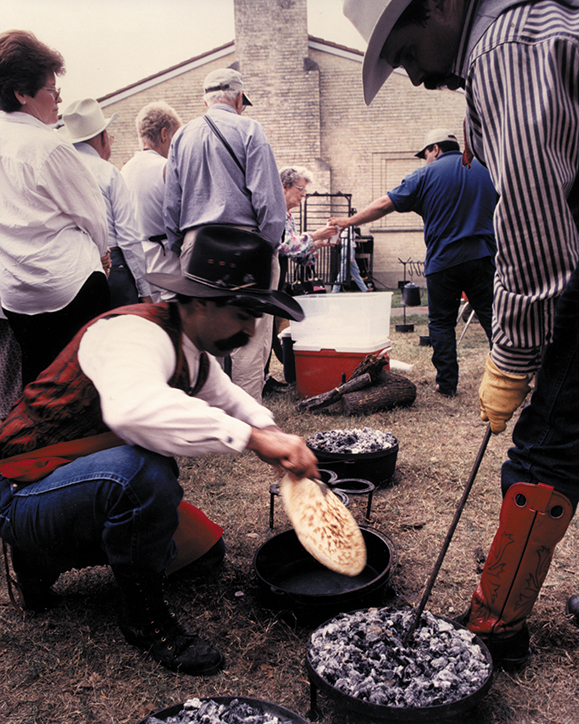 Lesser men would have folded their tents early in that desert. His original home was a humble mud and stick jacal, and the unforgiving climate sometimes brought prolonged drought. Even today when long dry periods strike, folks at the King Ranch say that "Captain King' s Irish luck will get us through."
Ranch publicist Cathy Henry says that famous luck helped with more than the weather. Once, the ranch spent a huge sum on a state-of-the-art cotton gin at a time when finances were stretched taut. The King spread subsequently enjoyed a record cotton harvest and paid for the gin in one season.
While he was an adventurer who rolled the dice at times, records show that King was an astute businessman who realized early on that he had to invest in and support the infrastructure around his enterprises.
He put money into railroads, an ice plant that is now home to the King Ranch Museum, packing houses and harbor improvements at Corpus Christi. He was among the first ranchers to fence his holdings.
King was sage and maybe a bit lucky in love, too. His meeting with Henrietta Chamberlain in Brownsville began as a monstrous social faux pas and became a solid marriage and economic union. It reads like a scene from a movie, the brawling riverman being tamed by the minister's daughter.
King, handsome and dark of hair and eye, met her while he gushed profanity at the Brownsville pier. A houseboat had docked in one of his spots and King was livid. As he railed on, a demure young woman stepped from the houseboat quarters. This was Henrietta and the houseboat was her father's. Hiram Chamberlain was a Presbyterian missionary.
The story that has been passed down is that Henrietta coolly admonished him and he retreated, red-faced. Later, King sought out the young woman at a hotel and apologized abjectly. They began a courtship that was not viewed favorably by Henrietta's stern father. But he finally consented to giving the captain her hand.
Henrietta was about as fearless as King by all accounts. Their honeymoon was a long trek into the Wild Horse Desert, and when he established a rough camp there, she insisted on coming along during his visits to begin development of the ranch.
Moreover, she was an early and strong proponent of civil rights. When a railroad sought an easement across the ranch after Captain King's death in 1885, he said she would only grant it if the company agreed to employ black workers from Kingsville.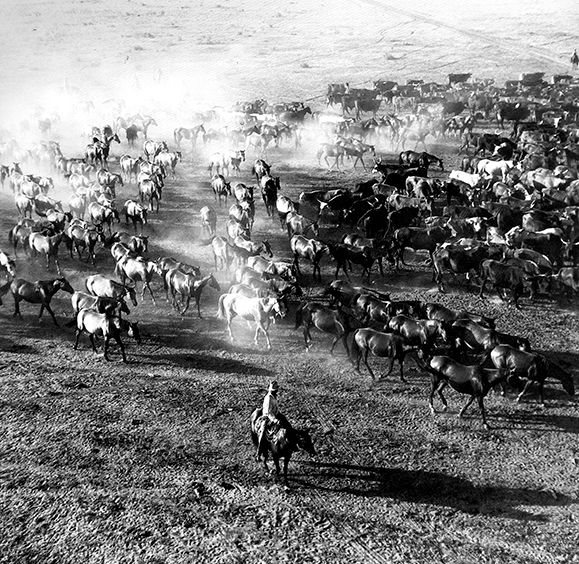 She apparently was a counter-balance to the spontaneous and feisty Captain. On a tour of the ranch, historical guide Dusty Knoblauch said family accounts indicate King missed the brawling ways of the river. "When he was in his fifties he hired another Irishman just so he could have fistfights whenever he wanted to."
Henrietta apparently looked the other way when the Captain took over a room of the house, pushed the furniture back and staged his impromptu boxing matches.
And in a stroke of genius, he recruited an entire village to perpetuate the vaquero tradition of ranching. He was impressed by the Mexican hacienda system and while buying stock in the village of Las Crullas told the townspeople he would employ anyone who needed work.
He liked the way the vaqueros treated the animals with great care, and the Mexicans liked and needed him. Just about everyone in Las Crullas packed up and followed King to his Texas spread. They became known as Los Kinenos, the people of King Ranch, and their descendants still work the ranch.
He liked their company, too, perhaps because of his impoverished background, and often would take his breakfast with them down at the stables.
Though King was more at ease on water, he had to rapidly become a horseman in the early days of the ranch and personally led the first cattle drives north to meet the railroad.
While King's pioneering sense carved out the basis of an empire, it was a bookish son-in-law, Robert Justus Kleberg, who married Alice Gertrudis King, and their son, Dick Jr., whose stewardship made the ranch the center of a huge multinational operation.
The Captain's first son, Richard Jr. went to school in St. Louis and returned to grow cotton on 40,000 acres, then went from the family business into banking. A second son, Robert E. Lee King, was named after King's personal friend, Confederate General Rober E. Lee. He died of pneumonia at age 19.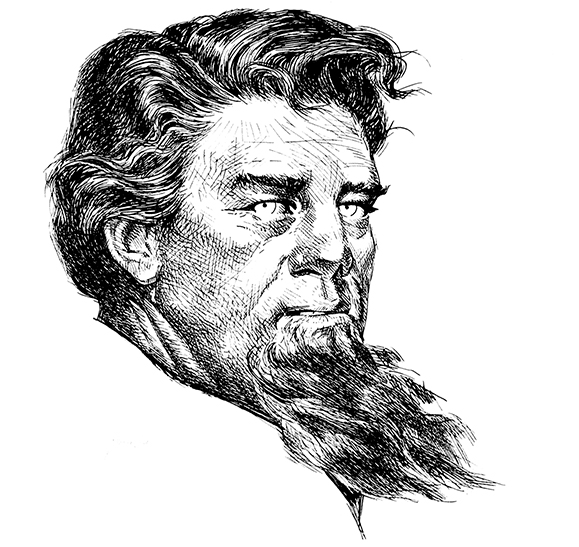 In the 1930s the business negotiated long-term oil and gas leases with the forerunner of Exxon, and by the early 1970s the King Ranch holdings were about 11.5 million acres, with properties in Argentina, Brazil, Australia, Spain and Morocco.
Many of those properties were liquidated when the family business was restructured into a modern corporation in the 1980s, and in the last ten years, King Ranch has become a general and limited partner in Consolidated Citrus Limited Partnership, the largest citrus grower in the United States.
But the family aspect continues each year with Summer Camp, a week in which many of the descendants of Richard and Henrietta gather at the beautiful, airy home by the Santa Gertrudis Creek for a reunion where the story of the ranch's origins and trials and tribulations is told to new generations.
A TOURIST MECCA TODAY
And while it continues as a working ranch, the King Ranch has become a tourism hub. It offers historical, agricultural and nature tours and permits hunting and fishing operators to take groups on its land.
The King Ranch Museum is a must visit, if only for the remarkable photographs of ranch life by Toni Frissell. They cover a period in the early 1940s and were taken on large-format film. The result is wonderfully sharp blowups of everyday doings on the ranch.
One of the most startling is a hunting scene. Cowboys would carry bloodhounds with them on horseback, and in this photograph the horse is in full gallop as the cowboy releases a dog for the hunt. The bloodhound is hurtling though the air in this stunning action shot.
The museum also has videos of ranch history, saddles from around the world, a gun display including the King Ranch Commemorative Colt Python .357 Magnum revolver and the piece de résistance, El Kineno, a custom-made Buick Eight hunting car built for the ranch in 1949 by General Motors.
The historical tour of the ranch gives you a sense of the kind of challenge Captain King faced in taming this land. It goes on and on, dry acre upon dry acre relieved only by outbreaks of mesquite and carefully harbored creek water.
But it has its own kind of harsh beauty, too, especially when the light is softer in early morning and at dusk and highlights the blooms of the Spanish Dagger or yucca. After a light rain, purple sage sprouts masses of violet or pinkish blossoms.
And the romance remains if you are lucky enough to see that it is still a working ranch and watch any of the 60 cowboys on staff handling some of the 375 horses or rounding up many of the 60,000 head of cattle.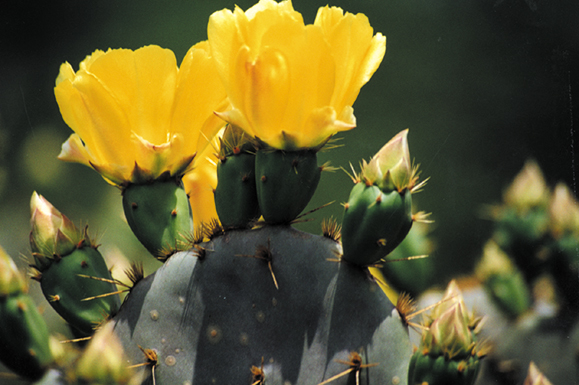 The ranch's nature programs are very popular, with half-day wildlife tours, daylong bird-watching tours and private, customized tours. Avid photographers of waterbirds and songbirds can rent photography blinds to work from.
Wildlife biologist Tom Langschied took me on a half-day tour that turned up plenty of deer and, thanks to his keen eye, 23 different kinds of birds. The most vivid and unusual, to these eyes, was the green jay, a cousin of the blue jay. This area of south Texas is about as far north as it roams and when Langschied trained his high-powered glasses on it, the bird was a green explosion in the lenses.
We also picked out kestrels and snipes, herons and egrets, red-tailed hawks and a vermilion flycatcher.
The lure of the ranch has also bolstered small tourism businesses in the area. Places like the B-Bar-B Ranch Inn, which operates on 180 acres of former King Ranch, cater to both hunters and bird-watchers and uses King land on a lease basis. If that seems a curious mix come dinner-time, when the B-Bar-B provides some wonderful offerings from its mesquite-fired barbecue, innkeeper Pattie Young says the two groups manage to blend seamlessly.
"Both groups have a real appreciation of nature. Our hunters are usually corporate groups, and I think when the day is done and if they don't have anything to show for it, the hunters are happy to be out there and just see the birds, too."
Kingsville is a restful little place with a rebounding downtown, in part due to funds from a King Ranch barbecue that draws 5,000 annually. Thankfully, hard-core commercialism of fast-food outlets and motels is kept separate from the historic section.
The town boasts a 70-degree average temperature, save for summer when the locals call the humidity "juicy," and is 45 miles from Gulf of Mexico beaches and a two-hour drive to Mexico. One of the commercial linchpins, as always, is a King Ranch operation. The King Ranch Saddle Shop is in the historic section and offers a variety of products crafted from rugged King Ranch leather bearing the distinctive Running W brand. You can pick up a nice valise for about $500. The Irish orphan who built an empire would smile at that. ♦