NON-FICTION
A larger-than-life Irish American politician finally gets the treatment he deserves – praise and criticism, that is – in Tip O'Neill and the Democratic Century, by Boston Globe writer John A. Farrell.
The key aspect of this book's title is the second part. Not only is O'Neill's life, growing up working-class in heavily Irish Boston, fascinating, but the evolution of O'Neill's constituents – urban blue-collar Irish Democrats – is an equally important story. By the time O'Neill reached the heights of his personal power, as Speaker of the House in the 1980s, many of those people in cities across America had been won over by O'Neill's nemesis, President Ronald Reagan.
Farrell clearly admires his subject, but not so much that it blinds his judgment. For all his frumpy and gregarious Irishness, Tip O'Neill was a complex man, who knew how to play hardball. Farrell's book is history, biography and political science at its best. (Little Brown, $29.95).
_______________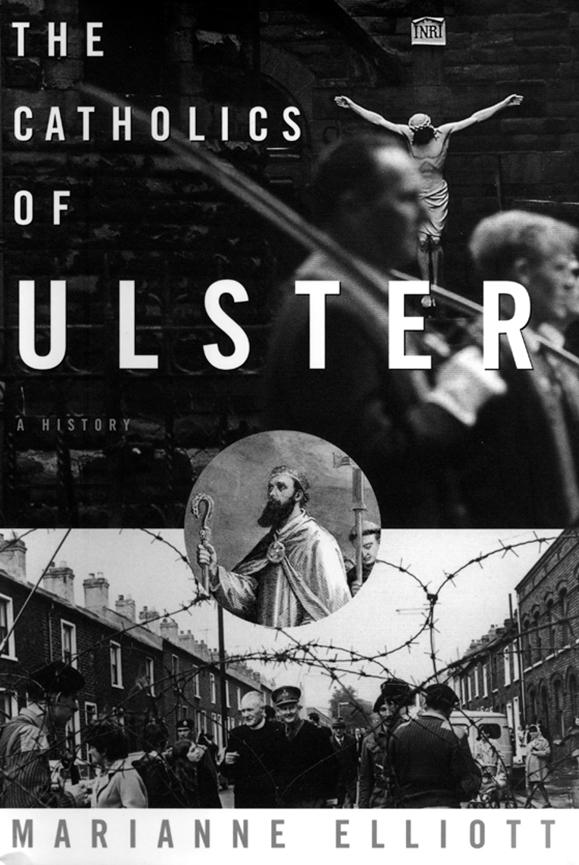 "Whatever you say, say nothing," is an old Ulster saying. In her hefty, long-awaited history The Catholics of Ulster, Marianne Elliott says a whole lot over 600 pages, towards the end of exploring the precarious position of Catholics in that strife-ridden region. Elliott – a History Professor and Director of the Institute of Irish Studies at Liverpool University – has produced what many are calling the definitive book on this group which, she argues, has been "consistently neglected in the histories of Ireland and of Irish Catholicism in particular."
That may be a slight overstatement. Nevertheless, The Catholics of Ulster is unprecedented in its historical sweep and richness of detail, covering pre-Christian Ulster right up to contemporary writers such as Seamus Deane and Robert McLiam Wilson. The Catholics of Ulster is required reading for students and observers of life in the North. (Basic Books, $35)
_______________
"For graduate students only," might be a warning carried by A Century of Irish Drama: Widening the Stage, a collection of essays edited by Stephen Watt, Eileen Morgan and Shakir Mustafa. (Sample sentence: "It is this performative dimension of Behan's and Genet's plays that I hope to juxtapose here, restoring for the moment Behan's moniker as the `Irish Jean Genet'.") But for that fairly narrow audience, the editors cover Irish the-ater thoroughly, from the impact of Yeats' drama up though Sebastian Barry. (Indiana University Press, $19.95)
______________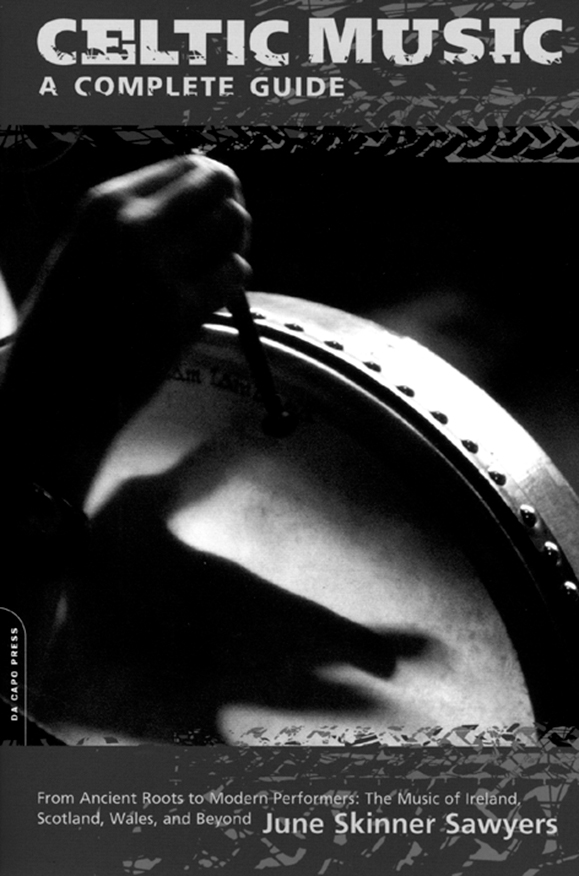 A decidedly more mainstream survey of another great Irish art form – music – is offered by Scotswoman June Skinner Sawyers in Celtic Music: A Complete Guide. Sawyer's book is accessible yet authoritative, outlining the tangled roots of "Celtic music" — which includes everything from Irish rebel songs to Manx carols from the Isle of Man. A chronology, web resources, glossary and list of 100 great Celtic recordings are among the informative sidebars included in this excellent addition to any Irish library. (Da Capo Press, $18).
MEMOIR
As a young priest in Castlederg, Tyrone, Northern Ireland in the early 1960s, Edward Daly saw first-hand the conditions which, just a few years later, would explode into the Catholic civil rights movement. He marched, saw firsthand the Battle of the Bogside, and counseled those who faced the tragedy of Bloody Sunday.
A renaissance priest, if you will, Daly was also active in the arts, and worked as an adviser for Irish television.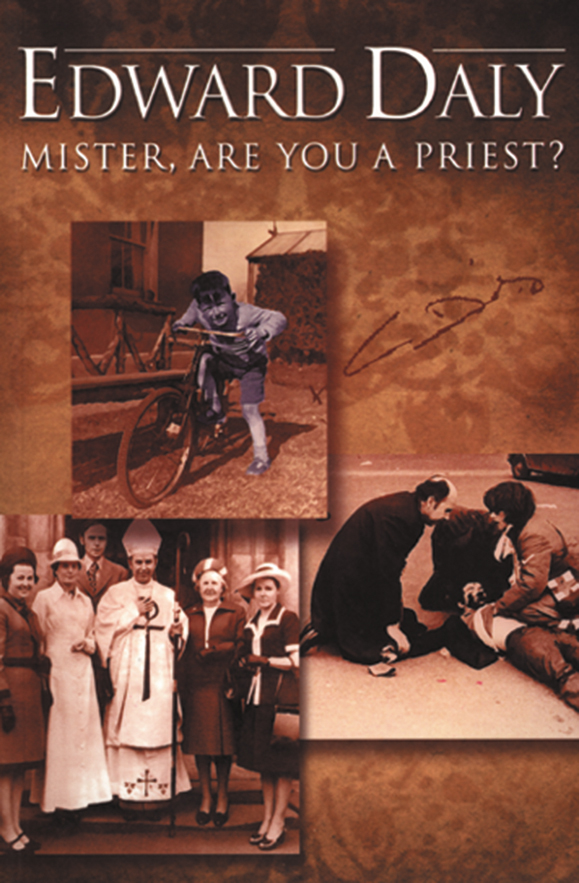 Such a background is the stuff of memoirs – and Daly brings it all to vivid life in Mister, Are You a Priest? The Irish memoir is, of course, by now a well-worn path. Daly spends a bit too much time on his early years – the recollections are tender, but we know bigger things are to come.
Still, Daly is an astute observer of the convulsions which gripped not only life in the North, but the changes in Irish religious life wrought by Vatican II. (International Specialized Book Services, $19.95).
FICTION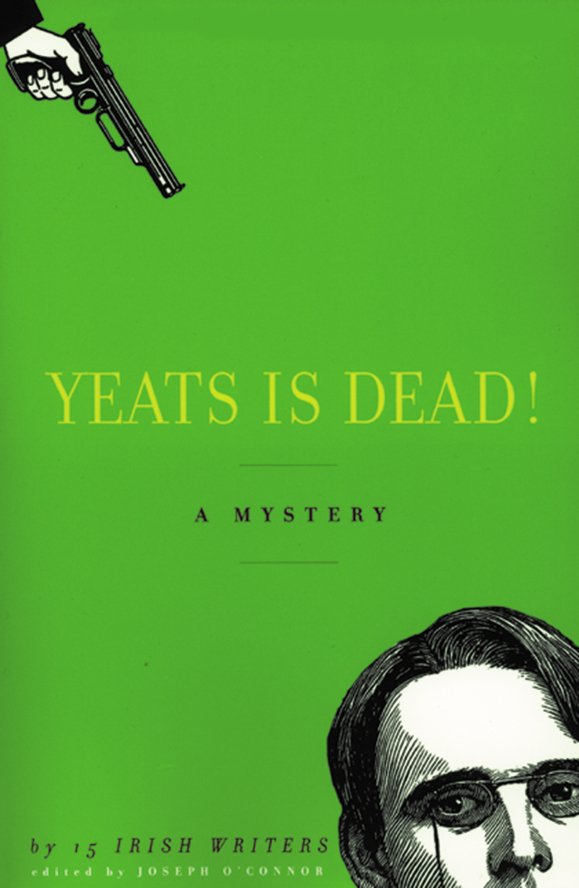 When you purchase the dazzling and comical mystery book Yeats Is Dead, not only do you get writing by Roddy Doyle, Frank McCourt, Marian Keyes and Gerard Stembridge, the proceeds go to Amnesty International. Editor Joseph O'Connor asked 15 top Irish writers to each contribute a chapter based on a single murder mystery premise. Not surprisingly, the proceedings feel a bit disconnected at times. But the macabre twists and turns, the increasing body count of (living and dead) characters more than compensate. You pretty much know what you're in for from Roddy Doyle's first line: "I think he was dead before I shot him." (Knopf, $23).
_______________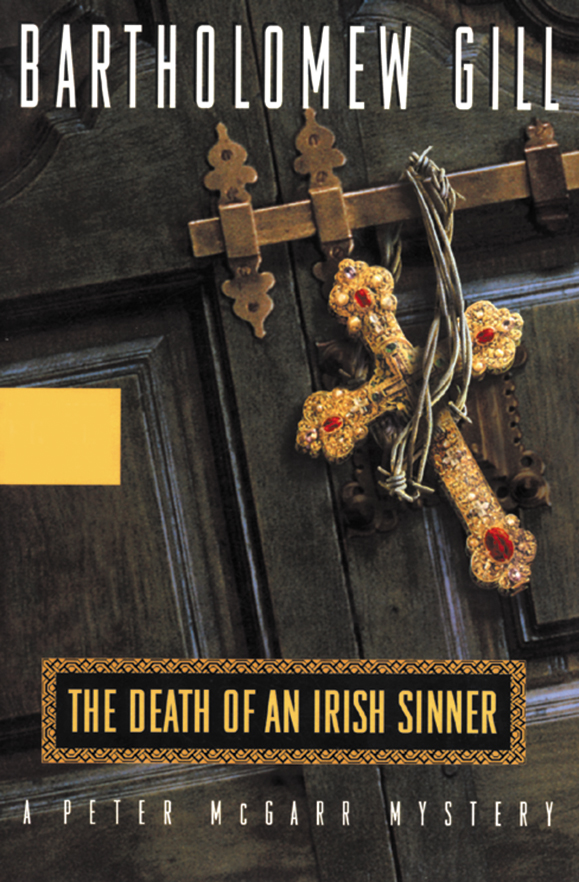 A more conventional Dublin mystery, The Death of an Irish Sinner, is the latest entry from Bartholomew Gill. The author's Peter McGarr mysteries are runaway best-sellers, and this time around, Chief Superintendent McGarr is asked to investigate the murder of a priest, whose hobbies included writing biographies and working for the controversial religious organization Opus Dei. (You may recall that recent alleged Soviet spymaster Robert Hanssen's double life included working for the same group.)
Gill's formula is a little familiar by now. But there's plenty going on underneath the plot's surface, as Gill — who splits his time between Dublin and New Jersey — not only works out his plot but explores themes of religion, family and Irish life. (HarperCollins, $24).
_______________
Greg Tobin's thick, intensely Catholic novel Conclave is said to come in the tradition of The Thorn Birds – which may not be a plus for some readers. Conclave is a bit bloated, but Tobin – a New Jersey author – has crafted a sweeping epic, that may also prove timely: it revolves, in part, around the election of the first pope of the new millennium.
Conclave tells the story of a good Irish Catholic boy from suburban New Jersey, Timothy John Mulrennan, thrust into the world of Vatican politics. It's not a pretty sight, of course, as, suffice to say, not all Catholic boys (or cardinals) are so good. Some of Tobin's prose is a bit leaden. Nevertheless, Conclave still manages to feel like the sweeping, insider's look at postwar Catholicism that Tobin intended it to be. (Forge Books, $25.95).
_______________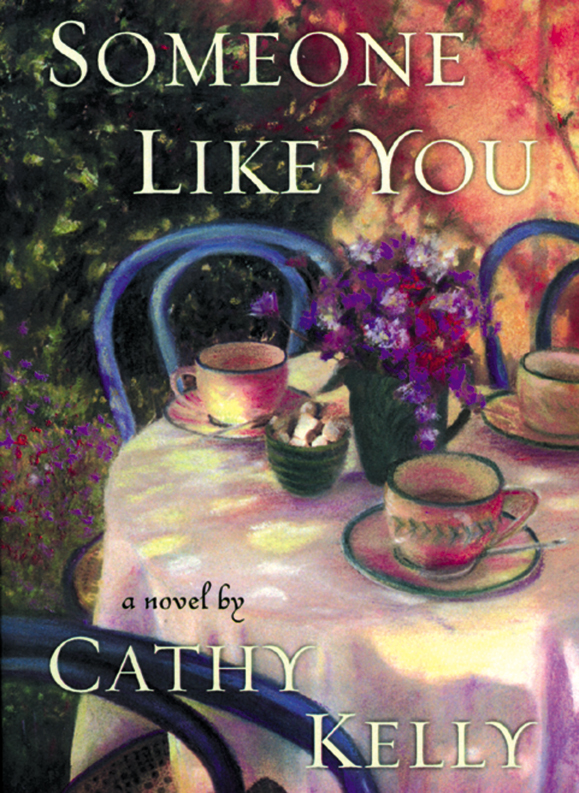 A far breezier effort – breezy as a beach novel should be – is Cathy Kelly's Someone Like You. The popular Irish columnist and best-selling writer makes her U.S. debut with a novel about three contemporary women. At times Someone Like You feels as if it's striving too hard to be an "Oprah book." (Especially at 500 pages.) When Kelly finds a groove, however – when she's unapologetic about her affection for her characters, and the pleasant surprises life can offer – this novel rises above the standard "women's book" about finding fulfillment while juggling career, family and work. (Dutton, $23.95).
_______________
Available for the first time: Dick Wimmer's "Irish Wine Trilogy," including the earlier releases Irish Wine and Boyne's Lassie, plus the new Hagar's Dream. Wimmer's rollicking Celtic capers – and his punchy writing – have already made admirers of eminent authors like Pat Conroy and Anthony Burgess. (Penguin, $13).
YOUNG ADULT
The Harry Potter thing could last only so long before some inventive author turned the whole business inside out. Wexford schoolteacher (turned wealthy novelist) Eoin Colfer has done just that, with his much hyped Artemis Fowl.
Colfer's scheming 12-year-old character has been likened to everybody from Potter's evil alter ego to a pint-sized Atilla the Hun. Miramax Films shelled out millions for the movie rights to this globe-trotting adventure story, which should have kids (and their parents) turning pages feverishly all summer.
Be warned. Artemis Fowl – with its "armed and dangerous" fairies and leprechauns – has its share of violence. And Colfer pulls no punches – his hero can be one nasty little boy. But credit Colfer for rooting this swashbuckling adventure in Irish myth and folklore – with an ultra-contemporary twist, of course. (Talk Miramax Books, $16.95).
_______________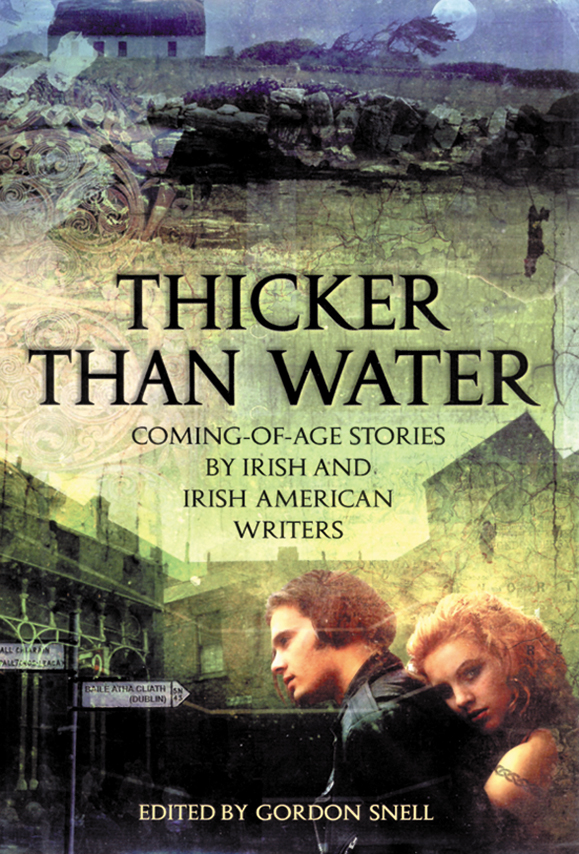 Two other notable titles for younger readers are Thicker Than Water: Coming-of-Age Stories by Irish and Irish-American Writers and Mary Robinson: Citizen of the World. The former is an impressive, diverse collection of stories by the likes of Maeve Binchy, Emma Donoghue and Vincent Banville on the awkwardness, alienation and tiny triumphs of growing up Irish. The collection is edited by Irish writer — and Maeve Binchy's husband — Gordon Snell. (Delacorte Press, $17.95).
Meanwhile, Gerald Colman Jones' biography of the former Irish president is a brief but insightful sketch of a fascinating woman, who was at the center of key Irish and global events for over a decade. (John Gordon Burke, $15). ♦