RECOMMENDED
For decades, one simple question has split the Irish on both sides of the Atlantic into two warring factions: Do you love or loathe The Quiet Man, that 1952 stage Irish classic starring John Wayne and Maureen O'Hara, and directed by John Ford?
Ford himself was often more Irish than the Irish themselves, making up an ultra-Gaelic name for himself, and playing the role of a fervent Irish nationalist. But as an epic new biography of Ford shows, there was no need for Ford to exaggerate his background: his family was tight with the IRA, and Ford visited Ireland during the Civil War, riling British authorities. He later shared a boat back to the States with Michael Collins. And as Joseph McBride's new, 800-plus page book Searching for John Ford makes clear, Ford was a very Irish filmmaker.
Some critics didn't like this. In one particularly cruel review of the Ford/John Wayne 1948 film Fort Apache, The Nation critic James Agee wrote: "There is enough Irish comedy to make me wish Cromwell had done a more thorough job."
Ford was not born Sean Aloysius O'Fearna, as he liked to claim, but John Martin Feeney, in Maine, in 1894. Growing up he felt the "sting of being a mick in a Yankee-dominated New England seaport," writes McBride, who also reviews films for Irish America.
Ford's father left the family home in Spiddal, Galway, and came to the States in 1872. Searching for John Ford includes haunting photos of the ruins of the family home, and a fascinating account of McBride's trip to Ford's ancestral town, where many of the locals still speak Gaelic.
Aside from honest reporting on Ford's life – the director could be a cruel man – McBride also offers brilliant artistic analyses of Ford's work, such as Stagecoach (John Wayne's breakthrough role) in 1939, and The Grapes of Wrath, the Dust Bowl epic which (according to McBride) had a special meaning to Ford because of its resonance with the Irish Famine. (Other Ford classics include My Darling Clementine [1946], She Wore a Yellow Ribbon [1949], Rio Grande [1950] and The Man Who Shot Liberty Valance [1962].)
Searching for John Ford is a revealing look at one of the most influential Irish American artists ever. (838 pages / $40 / St. Martin's Press)
BIOGRAPHY
Novelist Roddy Doyle (The Commitments, The Snapper, A Star Called Henry, etc.) has many more brilliant books to write. But now you can read a book about Doyle.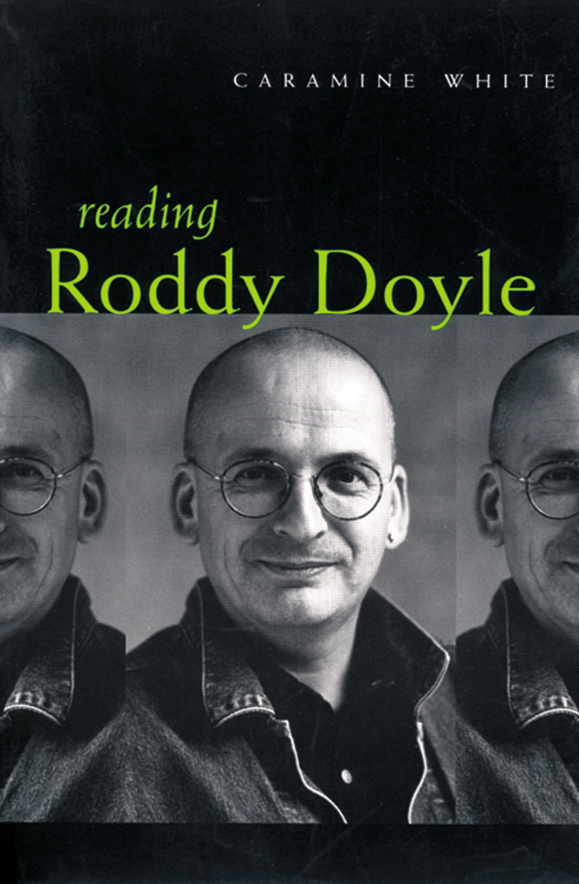 Caramine White, who teaches English at North Carolina's Guilford Technical Community College, has just published Reading Roddy Doyle, a critical look at the 43-year-old author and his work. Nothing in White's background (a stint in the Navy, a bachelor's degree in Latin and psychology) suggests a particular expertise in either Doyle or Irish lit. But she has a firm – if not masterful – grasp of her subject. Some readers may quibble with White's cultural analysis ("…a stasis not found in America seems to pervade Ireland. People lack the sense of limitless future…"). Still, Reading Roddy Doyle is a useful book – and surely one of many more to follow on this writer who, as White puts it, "has the Dickensian gift of appealing to the uneducated and the educated alike." (200 pages / $14.95 / Syracuse University Press)
FICTION
Marian Keyes has sold five million books around the world, and this summer, she finally came to the U.S. to promote her new novel Last Chance Saloon.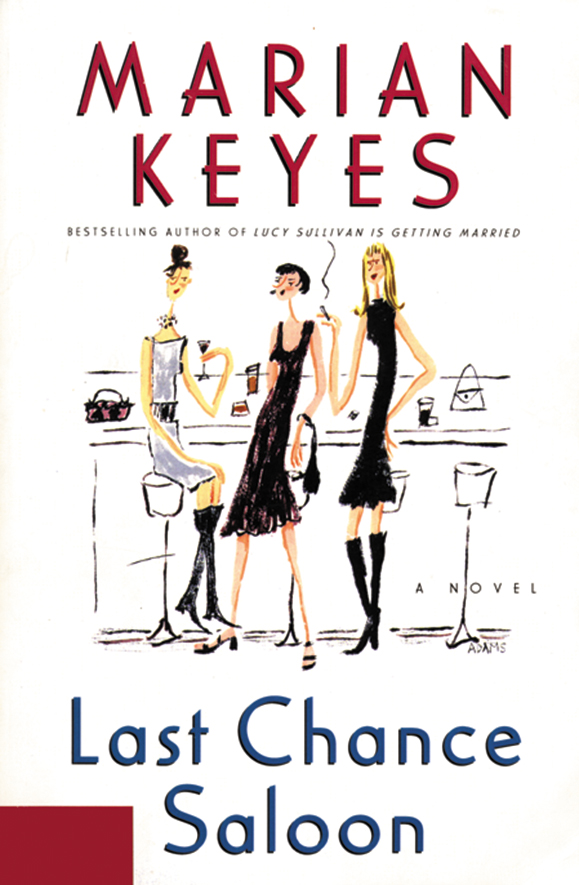 Unfairly dismissed by some as a mere "women's writer," Keyes should not be punished for writing about relationships, romance and heartbreak. Many writers mine this material – not many as humorously as Keyes does.
Last Chance Saloon follows childhood friends Tara, Fintan and Katherine. There's the requisite angst about dating, from Tara, whose current mate is a bit of a heel, and Katherine, who has given up entirely on love. It doesn't help either that Fintan seems to be in a perfect relationship.
But it is Fintan, when tragedy strikes, who pushes the cynical duo to demand more out of life. Last Chance Saloon is not to be mistaken for Ulysses. Still, this is a fine, fun page-turner. ($25 / 370 pages / William Morrow)
______________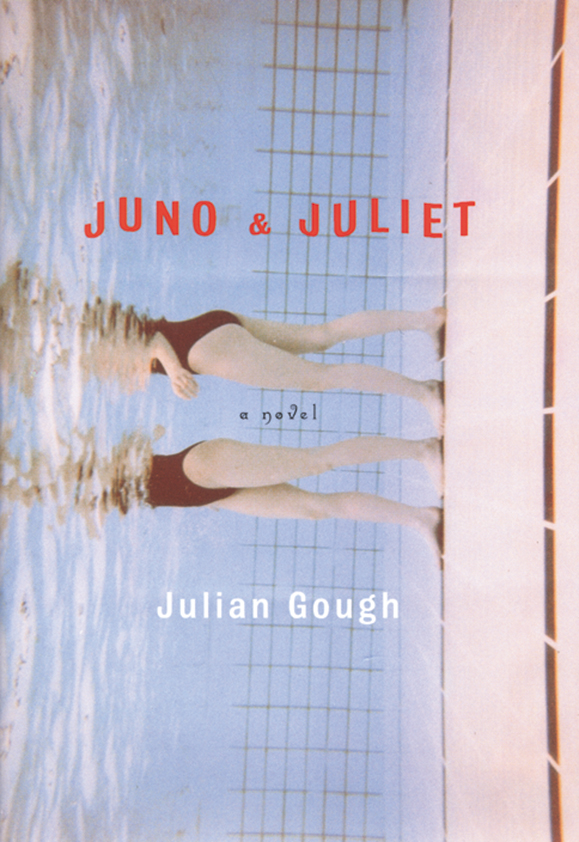 Two other Irish girls are at the center of Julian Gough's coming-of-age novel Juno & Juliet. The earnest and ambitious Juliet Taylor tells the tale of herself and her twin sister Juno, as they go from their native Tipperary to Galway, where they attend university.
Juno aspires to act, but the line of men who come calling is a constant distraction ("…it is ridiculous how beautiful she is," Juliet observes), and ultimately a source of sisterly tension. Equally serious and breezy, Gough ultimately tells a touching story about the pleasures and pitfalls of family and adulthood. ($23.95 / 270 pages / Doubleday)
______________
Seeing William Trevor's name on Claire Keegan's U.S. debut story collection Antarctica may raise a few eyebrows. Others who gush over the County Wexford-born Keegan – Roddy Doyle, Ann Enright, Matthew Klam – are fine writers. But Trevor could be the greatest living storyteller in the English language. So if he thinks enough of the book to lend his blurb, Antarctica may very well be a special collection of 16 stories. Mostly, it is.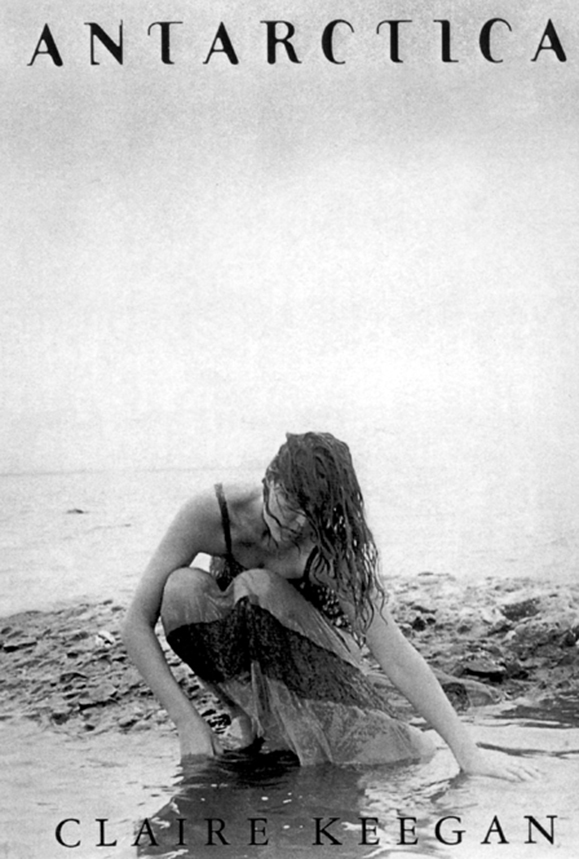 Keegan holds master's degrees in both writing and philosophy. She also won Ireland's prestigious Rooney Prize, as well as (fittingly) the William Trevor Prize. You can see why in Keegan's best stories, such as "Sisters," a tense study of two very different siblings, with a conclusion so powerful, it could have been set in Trevor's Cork – or Chekov's Russia.
Residing in Ireland, England, or the Southern U.S. (Keegan also attended Loyola University in New Orleans), the best characters in Antarctica are haunted by the past – yet they are strong-willed and funny. Even doomed characters fight to seize their fate.
Some stories, however, don't feel like much more than sketches. They're skillfully done, but lack a certain depth. All in all, though, Keegan clearly is a writer to watch. (Atlantic Monthly Press / $24 / 208 pages)
MYSTERY
The "overnight success" of John Connolly's Every Dead Thing propelled him into the upper echelon of thriller writers – and raised the question: Could Connolly match the skill and success of his first effort?
With Dark Hollow, set in Maine and New York City (as was his last book), Connolly scores again with ex-NYPD man Charlie Parker, who is literally haunted by his past. Not only is he still coping with the gruesome death of his wife and daughter, we encounter a ghost or two in Dark Hollow.
Parker heads up to Maine to find peace – but is again thrown into a murder case when several recent killings echo a spree from four decades earlier. Connolly sets Parker in a realm where memory and psychology are as important as evidence or motive. ($25 / 464 pages / Simon & Schuster)
______________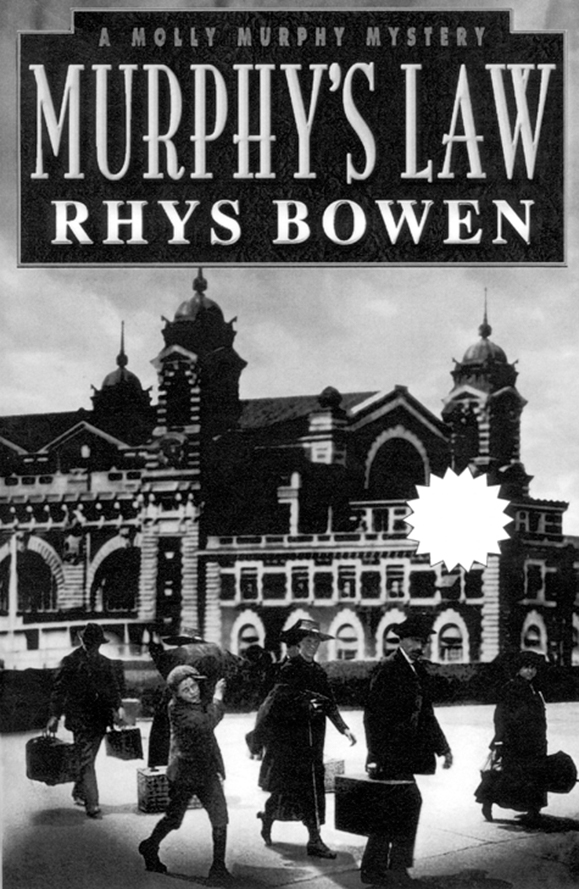 Don't come to Rhys Bowen's Murphy's Law expecting such tortured complexity. Don't even pick this book up if you can't stomach an old-time New York murder mystery with a plucky stage colleen named Molly Murphy as its protagonist. ("You Irish could sweet-talk the hind leg off a donkey," Murphy is told at one point.)
Molly is framed for murder in Ireland, and gets entangled in another killing after escaping to New York, where lovable cop Daniel Sullivan falls for her. The proceedings are pretty much what you'd expect – with a dash of decent historical detail, given the setting. If you can handle all this, there could be worse ways to spend an evening or two. ($22.95 / 224 pages / St. Martin's)
NON-FICTION
Irish Times foreign affairs correspondent Deaglán de Bréadún has put together an even-handed, blow-by-blow account of the recent, historic peace process in Northern Ireland. The Far Side of Revenge: Making Peace in Northern Ireland is an insider's account of how Gerry Adams, the Clinton administration, John Major and many lesser-known figures came together, huffed and puffed, kicked and screamed, but eventually produced a tenuous peace in a violence-scarred land.
"This was drama, these were actors," de Bréadún writes. Indeed, the author ratchets up the tension, giving the reader a genuine feel for how messy – yet also how profound – recent events in the North have been.
"I expect to live to see a United Ireland," de Bréadún concludes, "but perhaps not the one the poets dreamed about, and with a very close relationship to a modernized, post-imperial Britain." ($24.95 / 398 pages / The Collins Press-Dufour Editions)
______________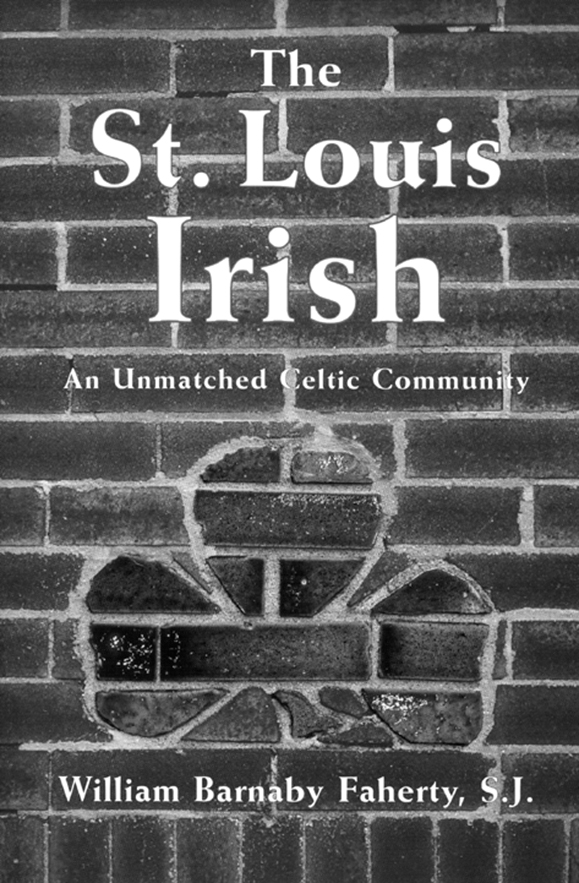 St. Louis is never considered one of those traditionally Irish cities. "Leading historians of Irish-America…have ignored the record of the Irish in St. Louis," declares Father William Barnaby Faherty, in his new book The St. Louis Irish: An Unmatched Celtic Community. With Father Faherty's book (it's his 27th), perhaps St. Louis will finally earn its place on the Irish American map.
Father Faherty goes all the way back to 1776, when only one Irish native and an American of Irish descent lived in St. Louis. But then, to use the title of his second chapter, the "Gauls Welcomed the Gaels." The many French in the area saw more and more Irish come along. Father Faherty ably marches the reader through the decades which follow. Perhaps it's a bit strong to say (in the words of one Missouri historian) that St. Louis was "the chief Irish settlement in the United States."
Still, Father Faherty makes it clear that the Irish left a profound mark on St. Louis, and Irish St. Louisians would go to Washington and across the world and make a splash in sports, labor and politics. (270 pages / $19.95 / University of Missouri Press)
MUSIC
The Rough Guide to Irish Music by Geoff Wallis and Sue Wilson is a definitive and concise encyclopedia of (largely traditional) Irish song. With a thorough and informative introduction and extensive entries on singers, groups and notable musical families (not to mention nearly 40 pages on uileann pipers) it's everything you ever wanted to know about Irish music but were afraid to ask. (599 pages / $12.95 / Penguin)
______________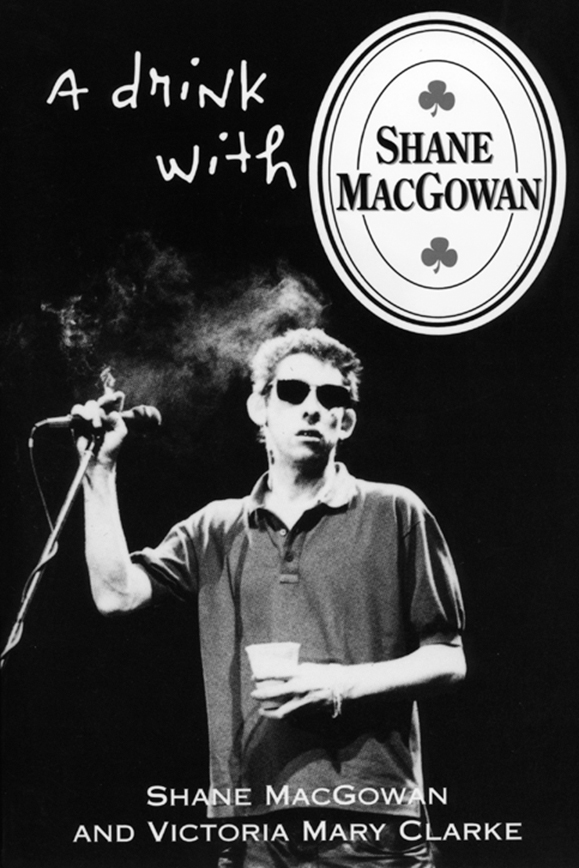 For a slightly more colorful take on the Irish music scene, check out A Drink with Shane MacGowan, by the Pogues founder and his wife Victoria Mary Clarke. All of MacGowan's messy, comical and tragic brilliance is on display here. (359 pages / $14 / Grove) ♦