The name Delaney comes from the Irish O'Dubhshlaine. Its earliest anglicized form is O'Dulany with a broad `a.' Delane is another variant (the O' has been long since dropped). It is sometimes mistakenly associated with the Limerick surnames O'Duillean, Dillane and Dillin, though there is no relation.
Dubh means black or dark. That's the easy part, but some dispute arises over the second half of the name. According to MacLysaught's Irish Families, shlaine is from the Irish Slaine, or Slaney in English, and refers to the river of the same name in County Wexford. But the O'Dubhshlaine name is traditionally thought to have originated in Coilluactarach (now Upperwoods) at the foot of Slieve Bloom near me source of the Rivers Nore and Barrow in County Laois. The clan then spread out into neighboring Kilkenny. The beautiful St. Candice's Cathedral in Kilkenny City was built by none other than Felix O'Dulany, Bishop of Ossory from 1178 to 1202.
John Grenham, in Clans and Families of Ireland, differs from MacLysaght in his opinion on the origins of the Delaney name. Grenham claims it is Norman, from De l'aunaie meaning "from the alder grove," but admits that while some bearers may be of Norman stock, in most cases it was adopted as the anglicized form of Dubhshlaine. But he suggests that shlaine comes from déshlén meaning "to defy." The extraordinary historical characters bearing the name would testify to it.
One of the most famous members of the clan is Patrick Delany (1684-1768), Church of Ireland clergyman, preacher, poet and close friend to Sheridan and to Swift, of whom he wrote a renowned "Defence." Patrick's second wife, Mary, showed a bit of defiance herself, though Delany was only her married name. As a girl in England, she had been forced by her uncle, Lord Lansdowne, to marry Alexander Pendarves, forty-one years her senior, in hopes of rejuvenating family fortunes. When Pendarves died it was discovered that he had left thousands of pounds to his niece, and only hundreds per annum to his wife. But this did not keep Mary back; she was a standout among court society, admired for her taste and abilities in drawing, painting, music and decorative works. Traveling to Ireland in 1731, she met Patrick Delany. She returned home in 1733, and in 1743 Patrick, then a widower, arrived in London to propose to her. Despite family resistance because Delany was the son of a servant, she married, this time for love. A popular hostess, she used her charms and assertive nature to earn her husband the title of Dean of Down. He was also made a chancellor of Dublin's St. Patrick's Cathedral.
Another defiant clan member was Nicholas Delaney. His home being on the border of Counties Wicklow and Wexford, he participated in the Rebellion of 1798. When the rebels were defeated he was tried, convicted, and sentenced to death for murder, based on the testimony of a notorious informer. Reprieved, he was sent to Australia, England's prison, and it was his government road gang that built some of Australia's oldest roads. In his later years he became a husband, farmer and innkeeper and was one of the first to settle west of the Blue Mountains.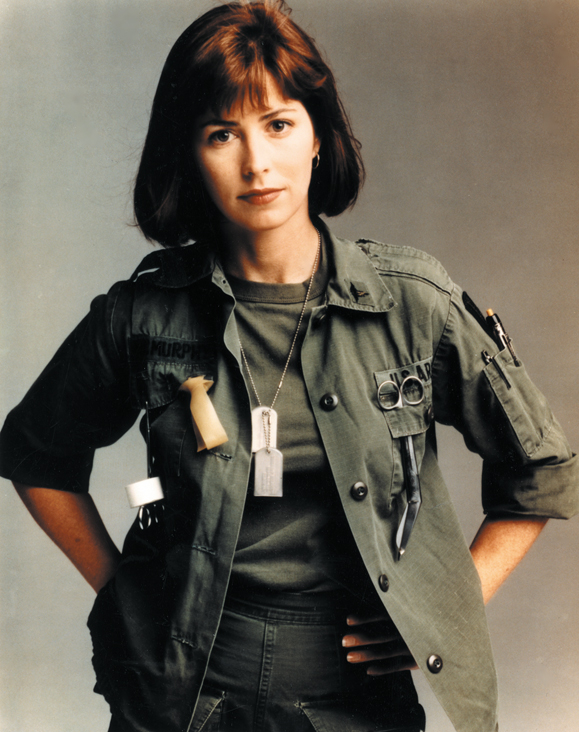 The twentieth century has also produced Delaneys of note: Ronny Delany, the Wicklow man who brought Ireland Olympic gold in the 1500-meter race in 1956; Tipperary-born journalist, novelist and TV personality Frank Delany, and contemporary sculptor Edward Delany whose metal figures brighten Dublin's streets and parks. Actress Dana Delany, who first received accolades in Kazan's controversial Bloodmoon, is better known as Irish American army nurse Colleen McMurphy in the acclaimed series China Beach. Actress Kim Delaney also caught the critics' eye in the role of Diane Russell on NYPD Blue. Both are continuing on a family legacy: Dennis Delane (d. 1750) was a celebrated actor on both the Dublin and London stage.
Whether the O'Dubhshlaine clan originated in Wexford or Laois, with so many achievements, the Dulanys, Delanys, Delaneys and Delanes have shone through their dark title, and have shown defiance to the forgetful memory of history. ♦