Battalion Chief Edward Geraghty, of Battalion 9, Engine 54, Ladder 4 (48th Street and 8th Avenue in New York City), was an 18-year veteran of the department and the recipient of many meritorious awards throughout his long and distinguished career.
"Anyone who got to spend time around Chief Geraghty knew he was a special person. The kinda guy we were all supposed to grow up like. He was a little larger than life, kinda like Spencer Tracy or John Wayne. You always felt safe around him," recalls Peter Foley, a photographer who, spent three months in 2000 at Geraghty's firehouse. (Peter took the photos on this page).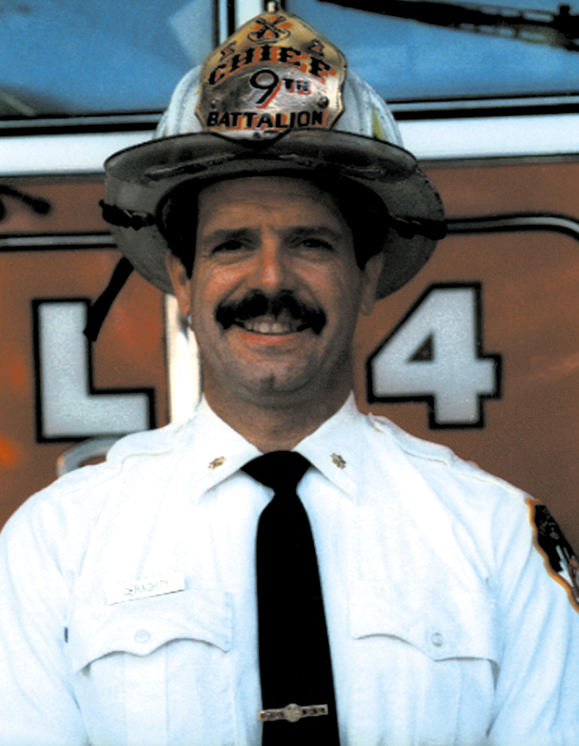 Geraghty's widow, Mary, feels that it would help her and her three sons, Connor, James and Colin, in their grieving to know what happened to their father in his last moments. She would like to hear from anybody who may have been helped by her husband, or who saw him on the morning of September. As a battalion chief, he wore a white shirt and a white helmet, which would have distinguished him from other firefighters, and this may help to jog somebody's memory.
Meanwhile, Geraghty's son Connor, 14, has inherited his father's determination and drive. Connor has started an electronic petition to create a National Firefighters Day. The proposed Firefighters Day would not be just for those who, like Connor's dad, made the supreme sacrifice on September 11th but would be for all firefighters throughout the country. As Connor says, "They've always been heroes and now we need to recognize them."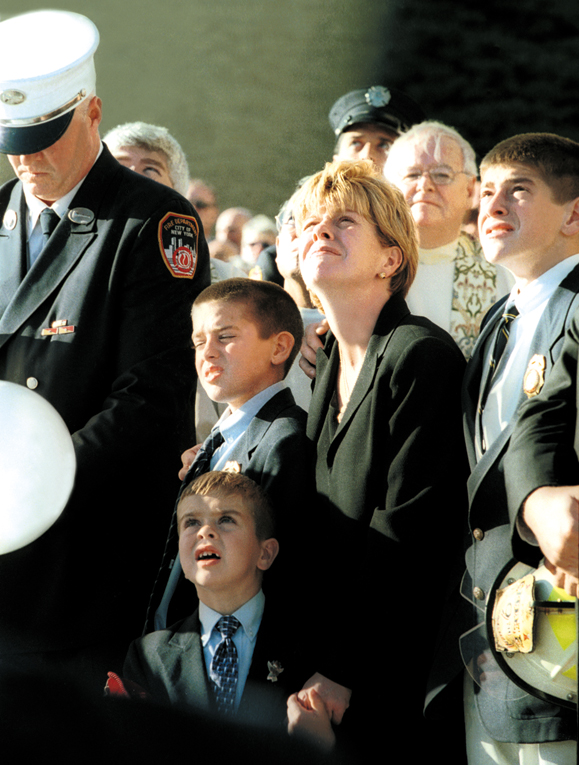 Connor received thousands of e-mails a day, culminating in more than 40,000 signatures to support his petition, which was presented by then FDNY Commissioner Thomas Von Essen to President George W. Bush in November 2001. ♦