A Sampling of the Latest Irish Books.
RECOMMENDED
Acclaimed historian Edward T. O'Donnell goes from the Ice Age to Michael Phelan ("The Father of American Billiards") in his breezy history 1001 Things Everyone Should Know About Irish American History. O'Donnell, professor of American History at Holy Cross College, covers topics ranging from Ireland Before 1850, Religion, Sports, and Coming to America.
Though some entries are a bit brief, the book is thorough and enlightening. Consider the entry on "Castle Garden" (in the "Coming to America" section): "When Americans think of immigration, two images immediately spring to mind: the Statue of Liberty and Ellis Island….
"Yet for the great majority of the millions of Irish who came to America, neither Lady Liberty nor Ellis Island played a role in their experience…. (M)ost Irish immigrants arrived before the statue (1886) and Ellis (1892) were built."
At Castle Garden, which opened as an immigration station in 1855, nearly 2 million Irish were checked into America. O'Donnell's book has (literally) hundreds of other such revelations. ($15.95, 288 pages, Broadway Books)
NON-FICTION
Malachy McCourt unravels the mystery of perhaps the most popular Irish song ever in Danny Boy: The Beloved Irish Ballad. Who is Danny? Why are the pipes calling? And why did Catholic dioceses ban the beloved ballad last summer? It's all here.
Consider, for example, this potentially blasphemous fact: The famed lyrics to "Danny Boy" are "not Irish and they were not written by an Irishman, and no matter how vehemently the Irish claim authorship to the song, the fact remains that `Danny Boy' was written by, of all people, a British lawyer," McCourt writes.
In the hands of the Limerick-born author-actor-raconteur, the musical story of "Danny Boy" has its roots way back in the terrible 1690 siege of Derry in Northern Ireland, and its colorful cast of characters includes Charles Dickens' son and a Jack the Ripper suspect.
He enlists the assistance of poet Seamus Heaney, actress Roma Downey, and even his Pulitzer Prize-winning brother Frank, to explain "Danny Boy'"s enduring appeal. ($18.95, 141 pages, Running Press)
_______________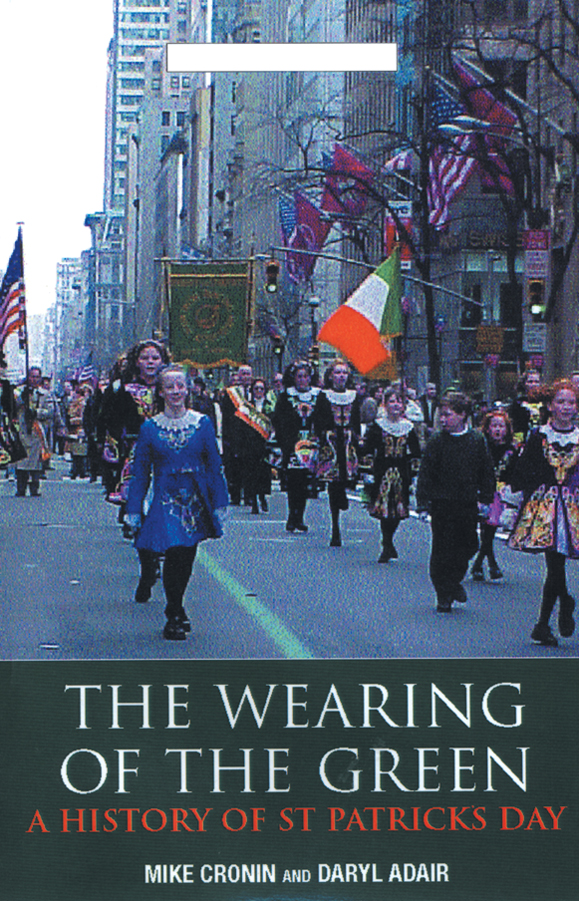 In The Wearing of the Green: A History of St. Patrick's Day, Mike Cronin and Daryl Adair look at traditions of the Irish holiday all over the world. At times far too dry and academic, this history nevertheless offers interesting insight into the Irish diaspora. ($25, 328 pages, Routledge)
_______________
In Erin's Blood Royal: The Gaelic Noble Dynasties of Ireland, Peter Beresford Ellis dons his historian's cap. He's better known as Peter Tremayne, writer of the beloved Sister Fidelma novels, but moonlights as a preeminent historian of Celtic history. This new edition traces the early history of Ireland through the stories of 19 dynastic families. ($29.95, 384 pages, Palgrave)
_______________
How the Irish Saved Civilization author Thomas Cahill takes a brief, penetrating look at one of the world's most beloved popes in Pope John XXIII. The pope served only from 1958 to 1963, yet set in motion some of the most far-reaching reforms the Catholic Church has ever seen. ($19.95, 176 pages, Lipper/Viking)
_______________
Two coffee-table-style books from Tim Pat Coogan (along with George Morrison for the latter), 1916: Easter Rising ($29.95, 192 pages, Seven Dials) and The Irish Civil War ($24.95, 287 pages, Sterling) save these dramatic events from dry historical prose, while offering dramatic photos, documents and personal accounts.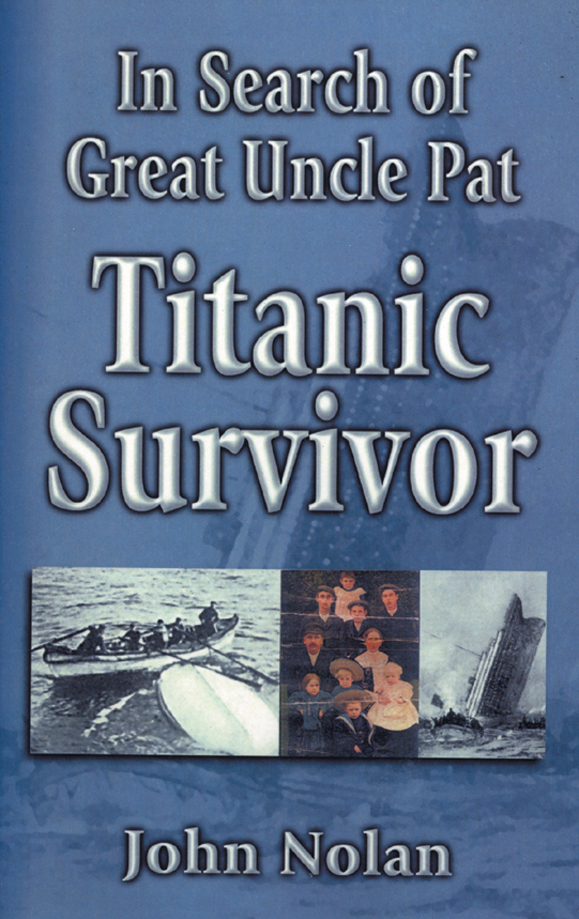 Now that the story has been told in countless big books and epic films — including the highest grossing movie of all time — Hell's Kitchen, New York native John Nolan figures it's time to tell his own family's Titanic story. In Titanic Survivor: In Search of Great Uncle Pat Nolan writes about Pat O'Keefe. Nolan's great uncle was one of only 69 men (out of 500) who sailed third class on Titanic and survived.
Pat and a few others "leaped from the ship into the freezing water," and ended up in an upturned boat with some of the ship's most prominent survivors, including high-ranking crew members.
That's a rough ride for a young Irishman who wasn't even supposed to be on the ship. According to Nolan, Pat O'Keefe was visiting his family in Ireland after working in America for a couple of years. He had planned to return to New York on the Baltic, but his brother Jimmy persuaded him to stay a little longer and spend Easter with the family in Waterford. So he switched his passage to Titanic. ($19.95, 133 pages, PublishAmerica)
_______________
The Irish that newspaper legend Jimmy Breslin grew up with are fewer in number today. But the injustices that made Irish immigrants and their children tabloid underdogs remain. Now, though, the underdogs come from Mexico. Men like Eduardo Gutiérrez who, in 1999, gruesomely drowned in three feet of concrete at a Brooklyn construction site.
Breslin gives this incident brilliant treatment in The Short Sweet Dream of Eduardo Gutiérrez (Crown). This is Breslin's look at the unseemly world of New York buildings corruption and cheap labor. At times tragic, at times poignant and (since Breslin is writing) at times hilarious, Breslin captures the dark side of the freewheeling 1990s.
Short Sweet Dream sent him to Mexico five times. Breslin attended Gutiérrez' funeral, and talked with friends who also moved to Brighton Beach, Brooklyn. What emerges is an immigrant's odyssey, which begins with a "coyote" (immigrant smuggler) and ends in tragedy. ($22, 208 pages, Crown)
FICTION
Dublin native Martin Roper made a splash with his debut in The New Yorker earlier this year. Now he's earning raves for his first novel, Gone, which follows a disillusioned, married Dubliner from Ireland to New York. There, Roper's character falls for an older woman, but soon he is living a split life, in the old word and new, like so many immigrants before him.
Roper grabs the reader from the first sentence: "I put the telephone down and know Ruth is in the last moments of her life." ($23, 256 pages, Henry Holt)
_______________
Long Island Congressman Peter King, meanwhile, delivers a delicious novel of cutthroat politics on both sides of the Atlantic. Congressman Scan Cross (a King stand-in) is up for re-election in 2006. At the same time, Frank McGrath, an IRA informer who had been in the British witness protection program, is found dead — with a bullet in the head, and both kneecaps blown off — in Sunnyside, Queens. British and New York cops trace the gun back to the IRA.
Troublingly for Congressman Cross, additional intelligence reports link him to notorious Irish terrorists. Suddenly, Cross's political future is in jeopardy. So, he reaches out to an unlikely ally to help solve the crime and clear his name: former President Bill Clinton.
Populated by the likes of Clinton as well as Gerry Adams, Deliver Us From Evil delivers a sometimes fun, sometimes gripping look at the nitty-gritty of Irish peacemaking and dealmaking. ($24.95, 320 pages, Robert Rinehart)
_______________
Edna O'Brien returns with In the Forest, another dark psychological tale of love and death based on a true story. O'Brien examines the effects of parental loss and institutionalization on a cursed 10-year-old boy, as well as the deteriorating condition of the West of Ireland's landscape. ($24, 264 pages, Houghton Mifflin)
_______________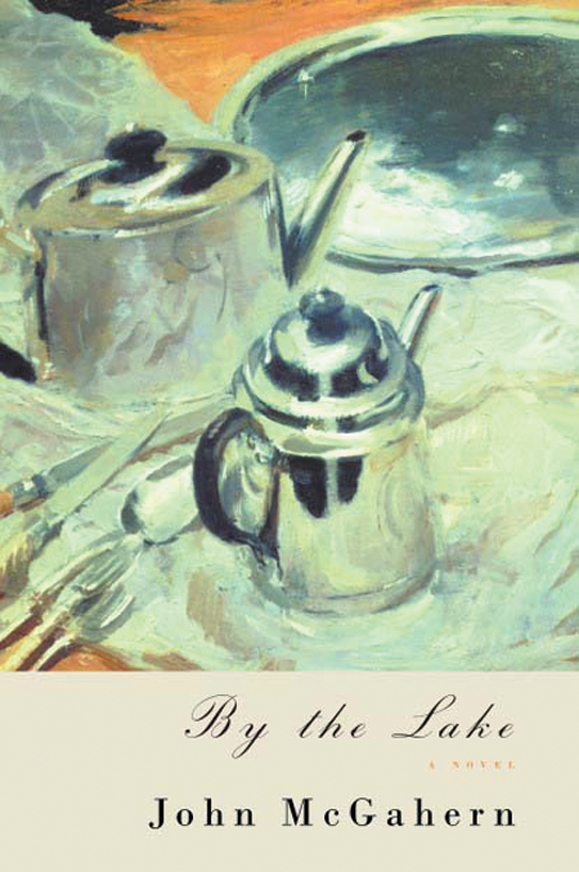 Meanwhile, short story master John McGahern once again dons his novel-writer's cap in this quiet tale of a womanizer, an IRA leader, and a wealthy fellah known only as "the Shah." By the Lake chronicles a single year in the lives of these diverse characters, and includes McGahern's trademark attention to the small details and rich observations of Irish life. ($24, 336 pages, Knopf)
________________
Two historical novels of note have also been released recently. Death and Nightingales by Eugene McCabe, set in 1880s Fermanagh, boils decades of religious and political strife into a single day as experienced by a woman. ($23.95, 232 pages, Bloomsbury) Then there's Kate McCafferty's Testimony of an Irish Slave Girl, which moves from Galway to Britain to Barbados, following the fallout from a failed rebellion of black and Irish slaves in the 17th century. ($24.95, 256 pages, Viking)
_______________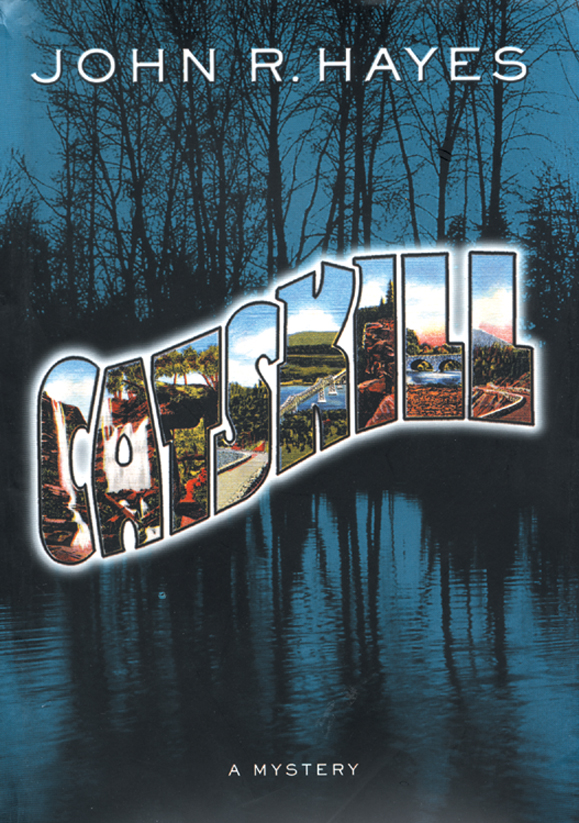 John R. Hayes presents an excellent debut mystery novel, Catskill, about a melting pot group of characters linked to the upstate New York mountain region. ($23.95, 258 pages, Thomas Dunne)
_______________
Scholar and Presentation Sister Máire B. de Paor, is the latest to try and tell the "true story" of St. Patrick, the man behind the myth, not to mention the holiday and the parade. With close attention paid to the latest historical research, Sister Declan (as she's known) traces Patrick's life from his capture and enslavement, to his calling as a missionary in Patrick: The Pilgrim Apostle of Ireland. ($27.95, 320 pages, ReganBooks)
MUSIC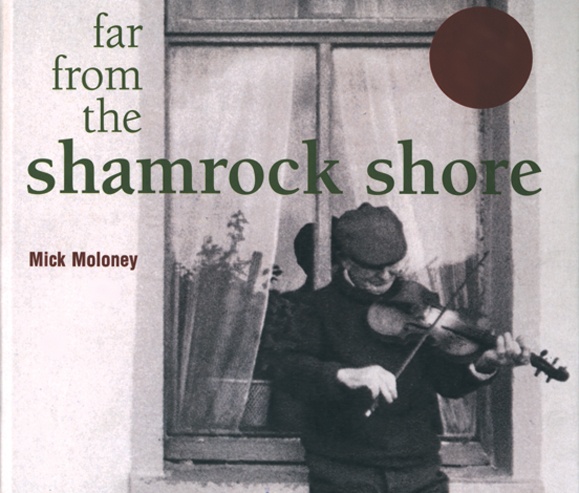 Acclaimed Irish music expert Mick Moloney presents Far from the Shamrock Shore: The Story of Irish-American Immigration Through Song. This unique book not only takes a crisp, comprehensive look at how the Irish journey to America affected musical styles. It also includes a 16-song CD with classics like "Skibereen," "The Green Field of America," and "No Irish Need Apply." Moloney and a host of talented traditional musicians give the book's text life, with their performances. ($32.50, 40 pages, Crown)
PHOTOGRAPHY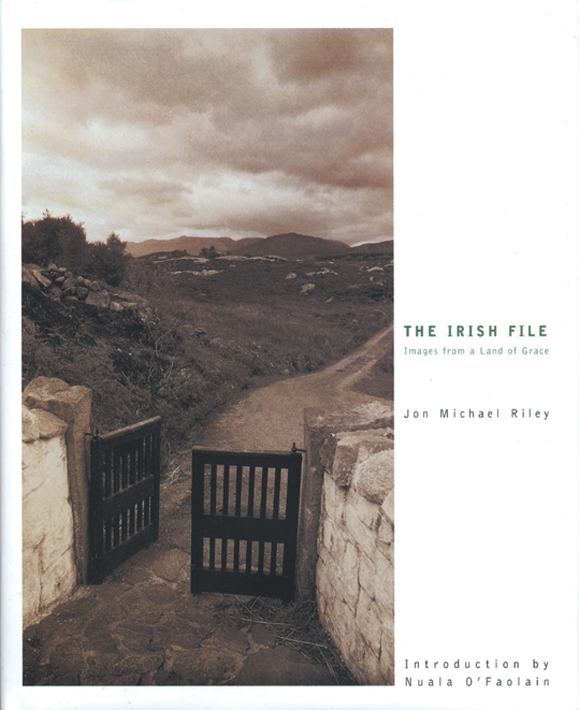 "If you live, as I do, in a part of Ireland popular with tourists, you become hardened to the transactions involved in photography," Nuala O'Faolain writes in the introduction to Jon Michael Riley's photography collection The Irish File. "And then, this. This American child of Ireland gives us these photographs."
Indeed, if you, like O'Faolain, are tired of "the garish images [of Ireland] you catch sight of in brochures," then Riley's book is a welcome departure. Capturing nature and people, at work and play, from East to West, Riley's images are poetic and humorous, poignant, yet never manipulative. ($50, 176 pages, Rizzoli) ♦