A sampling of the latest Irish books on offer.
RECOMMENDED 
Telling an as-yet-untold story about the heroic FDNY mission of September 11, Terry Golway writes: "Lieutenant Bob Bohack faced the dilemma of his career. He had his orders: He was to help extinguish the fire on the 79th floor. But those orders were given before he heard rumors of missiles, of more airplanes heading for New York. Communications were horrendous. One of his firefighters was missing, and another was having chest pains.
"And he still had more than fifty floors to climb."
Lt. Bohack's astonishing story is told in So Others Might Live: A History of New York's Bravest –The FDNY from 1700 to the Present by Terry Golway.
So Others Might Live, however, is not another gripping, heartbreaking account of that awful day. Golway – the son of a New York firefighter – has written the first full history of the entire department in six decades.
A columnist and editor of the New York Observer, Golway chronicles the history of the New York City Fire Department, from the volunteers of the early 1700s to the rebuilding efforts in the wake of September 11.
In between, Golway — also the author of The Irish in America, for the Cause of Liberty: A Thousand Years of Ireland's Heroes and Irish Rebel: John Devoy and America's Fight for Ireland's Freedom – explains how the Irish played a key role in founding the FDNY, and the role the department has played in politics and culture.
Furthermore, he explores how other ethnic groups, as well as women, have fought their way onto "the bravest."
All this is done with drama, when it's needed, and a dash of black humor when called for. ("Rarely is a fire chief asked for an opinion when master architects plan their great works of art," Golway writes, as he discusses the FDNY's long-chronicled concerns about safety in the World Trade Center.)
"We cannot finally understand firemen; they have risen to some place among the inexplicable beauties of life," Murray Kempton once wrote. With So Others Might Live, Golway – whose father-in-law, godfather, and uncles were also firefighters – comes as close as possible. ($27.50 / 336 pages / Basic Books)
NON-FICTION
In recent years, the Irish famine has been remembered in books, documentaries, memorials and even school curricula. In his introduction to the brief, provocative The Irish Famine: A Documentary, Colm Tóibín quotes an ardent supporter of such lessons, New York Governor Pataki: "History teaches us that the Great Hunger was not the result of a massive Irish crop failure, but rather a deliberate campaign by the British to deny the Irish people the food they needed to survive."
But Tóibín, and co-author Diarmaid Ferriter, want Irish Americans to fundamentally reexamine this view of the Famine.
New Jersey's Irish Famine schools curriculum, Tóibín contends, "is full of emotional language, selective quotation and vicious anti-English rhetoric. It asserts, despite all evidence to the contrary, that Ireland remained a net exporter of food during the Famine. It is as shocking in its carelessness and its racism as the London Times editorials were about Ireland during and after the Famine."
Indeed, Tóibín understands that many in 19th-century Britain thought the Catholic Irish were sub-human, and that the Famine was God's punishment.
But according to the Famine-era documents which historian Ferriter has collected, the British government was in fact pursuing Famine solutions seriously, if not successfully.
Tóibín, then, offers this possibility. "If you take into account the fact that the British government and Irish landlords wanted land clearance on a vast scale, then the obvious question arises: could it be that, on the one hand, there were these attitudes and ambitions and, on the other, there was a famine, but that the two are not necessarily connected, or not connected enough to constitute cause and effect?"
Even if you disagree with this interpretation, The Irish Famine: A Documentary is an interesting read, exploring how the U.S. and Ireland have treated the Famine so differently. The documents selected by Ferriter are eye-opening, though Ferriter does admit: "These documents…do nothing to settle the (Famine) argument; instead, they establish its terms and complexity." The same can be said for this book. (224 pages / $23.95 / Dunne Books)
Irish Civil War veteran Ernie O'Malley first published his account of Ireland's war-torn years in 1935. Entitled On Another Man's Wound, O'Malley offers a unique chronicle of the Irish War for Independence and the subsequent Civil War. (The Irish edition was called Army Without Banners: Adventures of an Irish Volunteer.)
Now, O'Malley's son Cormac has helped bring out a new edition of this book, which still captures this tormented time in Ireland better than most others. (Young Ernie reported directly to Michael Collins.)
In addition, Cormac's new preface (which unfortunately is not included in the American edition) offers a fascinating story about changes the author had wanted made, and how Cormac came to put out this new edition. ($15.95 / 383 pages / Roberts Rinehart)
FICTION
New York Daily News columnist Denis Hamill's new novel, Long Time Gone, opens in 1969, when Brooklynite Danny Cassidy finds himself a murder suspect. The trouble is, he was so dragged out the night before that he can't remember whether or not he killed the victim, who just happens to be a cop as well as his girlfriend's father.
Thirty years later, Danny, now a bitter divorced journalist, is still haunted by the fallout from the unsolved murder. He returns to Brooklyn to bury his own father, catch up with family, and confront the murder he may or may not have committed. This includes seeing his long lost sweetheart.
Hamill knows New York people, particularly the Brooklyn Irish. Hamill also illustrates that 60s fads were not seen only in places like San Francisco.
As for the modern-day setting, Hamill seems a bit obsessed with contemptible Brooklyn yuppies. But then again, given his obvious affection for salt-of-the-earth Brooklynites, that's forgivable.
Deftly plotted, with dashes of sex and violence, not to mention some hard-boiled philosophy about life, Long Time Gone is a fine page-turner from Hamill. ($25 / 416 pages / Atria Books)
The title character in Sebastian Barry's new novel Annie Dunne is an unmarried woman who had spent years as a housekeeper for her brother-in-law. His wife (Annie's sister) is constantly ill, and when she eventually dies, Annie Dunne is left homeless.
Annie goes to live with her cousin Sarah on a small farm in Wicklow. It is the late 1950s, and change is in the air. Old roads are being tarred, and there are more and more cars filling the new roads.
Not much changes for Annie and Sarah, however, until a nephew and wife go off to London to work. Their two small children then spend the summer on the farm.
What follows is an at times funny, tense and tender rendering of one Irish summer. When it's all over, the children as well as their elders will be changed forever. Barry, the acclaimed playwright of The Steward of Christendom, exhibits a fine ability to keep the reader's interest, even as it seems very little is going on in the way of plot. Annie Dunne is ultimately a deeply human portrait of a unique time and place in Ireland. ($24.95 / 228 pages / Viking)
_______________
Whoever knew that the Civil War Draft Riots would become hip!
This December, of course, Martin Scorsese will unveil his long-awaited film The Gangs of New York. Stars Leonard DiCaprio, Liam Neeson, Daniel Day-Lewis and Cameron Diaz will play low lifes in Civil War-era New York, who are eventually swept up into the devastating riots of July 1863, which left over 100 people dead.
Before that, though, there's novelist Kevin Baker's hefty new novel Paradise Alley. Not unlike Peter Quinn's masterpiece The Banished Children of Eve, Baker's book presents a broad portrait of New Yorkers – Irish, black, native-born Protestant – struggling to get by, then swept up in the violence. (Touched off by President Lincoln's call for a military draft, mostly-Irish laborers resisted, later venting anger at blacks and even Irish police officers. In his acknowledgments, Baker calls the riots "probably the worst civic disturbance in the history of the United States.")
Baker has clearly done his research, and even includes a five-page glossary of 19th-century terms, many of them derived from Gaelic. Baker, ultimately, gives the Draft Riots the kind of attention they deserve. Let's hope we can say the same thing for Scorsese. ($26.95 / 688 pages / Harper Collins)
POETRY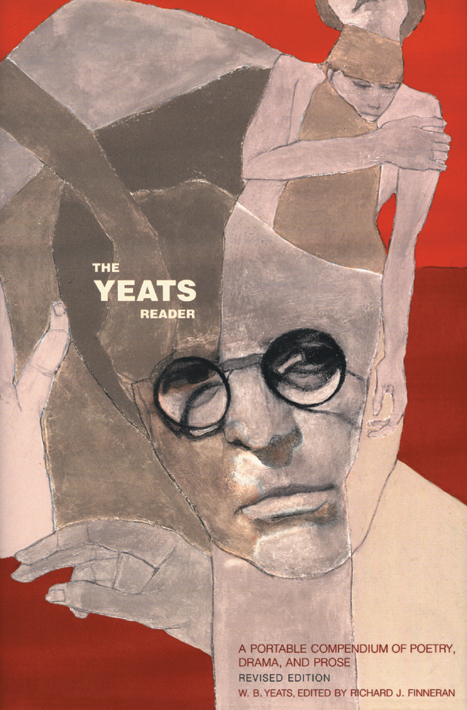 Editor Richard J. Finneran expands on earlier collected works of Yeats with The Yeats Reader. This edition includes not only Yeats' many classic poems, but also plays, autobiographical writing and fiction. Perhaps most interestingly, there are six poems in which Finneran gives us what you might call "before and after" versions. That is, we see the initial version of "Leda and the Swan," first published in The Dial in 1924, as well as the later version, which Yeats significantly revised. If you've put off buying an anthology such as this, now may be the time. ($35 / 566 pages / Scribner)
MEMOIR
At Wimbledon in 1981, John McEnroe was already an established star, famous for his anger at umpires. In the first round, one ump said to McEnroe: "I'm Scottish, so we are not going to have any problems, are we?"
In his new autobiography, You Cannot Be Serious, McEnroe writes, "I guess since my name started with `Mc,' he thought we were soul brothers! `I'm Irish,' I told him curtly."
McEnroe's autobiography (written with James Kaplan) is a detailed look largely at his epic battles on the court with the likes of Jimmy Connors and Bjorn Borg. McEnroe, whose grandparents came from Cavan and Westmeath, also touches on his Queens youth, and, of course, his tumultuous relationship with actress Tatum O'Neal. Mac's apparently still got it: the book shot to # 1 on the New York Times best-seller list the week it came out. ($25.95 / 342 pages / G.P. Putnam) ♦