Keane and Kane are anglicizations of Ó Catháin from cath, meaning battle. There were two great septs of Ó Catháin in Co. Derry but in modern times, Keane, Kane and sometimes O'Kane are more common, Keane in Munster and Connaught and Kane in Ulster. Traditionally the two septs were quite distinct and it was believed that the prominent Clare Keanes were an offshoot of the Ulster Ó Catháin. However, the proximity of Clare to Galway makes this doubtful unless a specific family pedigree or genealogy exists to make the connection. In this context, it is worth noting that the Cahanes of West Clare wrote their name MacCahan and are thought to be quite distinct from the O'Cahanes.
According to the renowned Irish historian and genealogist Edward MacLysaght (1887-1986), the O'Kanes of Keenaght and Coleraine (Co. Derry) were a powerful and important sept, though of little consequence before the twelfth century, when they appeared in the Annals of the Four Masters from 1170 onwards, after ousting the O'Connors of Glengiven (Dungiven) from their territory. Once established, they retained their ascendancy in the county until they were mined by the plantation of Ulster. O'Cahan was one of the inaugurators of O'Neill and in 1598, the last of their regularly inaugurated chieftains, Donnell Ballagh O'Cahan, was installed. He joined Tyrone O'Neill in the fight against the English, but later, having surrendered with the loss of much of his wealth, he was rehabilitated to the extent that he was knighted by James I. However, he must have fallen from favor again as he spent his last years incarcerated in the Tower of London, dying there in 1617. Nearly a century later, Sir Richard Kane (1666-1736) distinguished himself as a soldier in the British army and as a writer on military subjects. Echlin O'Kane (1720-1790) from Ulster was one of the most famous harpists of the eighteenth century and Sir Robert John Kane (1809-1890) was a leading Dublin scientist, celebrated for his book The Industrial Resources of Ireland.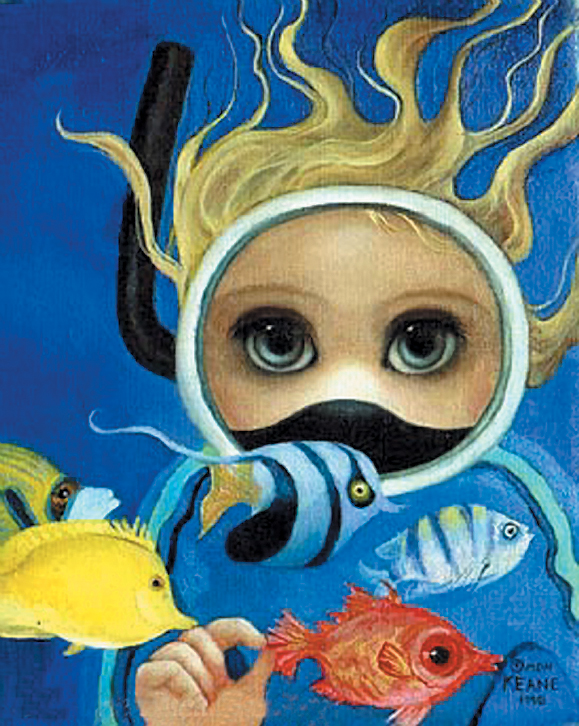 Some of the variations of the name appear to have little in common with the original version. For example, the MacCloskeys were descended from a Bloskey O'Kane who killed the heir of a king of Ulster, while the MacEvinneys were descendants of Aibhne Ó Catháin, both families coming from Co. Derry.
Perhaps one of the most famous Keanes of all was the playwright John B. Keane who was born in 1928 in Listowel, Co. Kerry and who died earlier this year. His play The Field was adapted as the successful film of the same name featuring Richard Hams and Brenda Fricker. He wrote eighteen plays in total including Sive and Big Maggie. An interview with the playwright is included in this issue of Irish America. The BBC broadcaster and journalist Fergal Keane, perhaps better known on the other side of the Atlantic, is John B. Keane's nephew.
On this side of the Atlantic, Robert F. Kane, born in 1926, was a former judge of the California Court of Appeals and Ambassador to Ireland during the Presidency of Ronald Reagan. San Francisco-based artist Margaret Keane is celebrated for her famous "Big Eye" paintings. Margaret's somewhat bizarre story is that for some years she was married to a man who took credit for her paintings. Finally, she won recognition in court when a federal judge asked herself and her husband to paint an original oil on canvas. Her husband pleaded a sore shoulder while she went on to prove what she could do, winning her case in the process. Another well-known Keane in the United States is John F. Keane, chairman of Keane Inc, a Boston-based technology company with a revenue of over $1 billion. He has been an honoree in Irish America's Business 100 awards.
In Ireland, the most influential judicial figure and head of the Supreme Court is the Hon. Renan Keane installed as Chief Justice in January 2000. The well-known traditional singer and former member of De Danann, Dolores Keane is yet another bearer of the name. Her earthy and easily recognizable singing style led her to being described famously by Nanci Griffith as "the voice of Ireland." However, for young Irish people at least, arguably the best-known members of the clan are Roy and Robbie Keane, unrelated, who play for the Republic of Ireland's soccer team. Roy Keane is the former Irish team captain and plays for Manchester United in England's Premier League. He caused a national sensation earlier in the summer when he was sent home from Japan by the team manager, a week before the World Cup tournament began. A resumption of his international career now looks doubtful. In contrast, Robbie Keane became the darling of Irish soccer fans when he equalized against Germany during the ninety-second minute (injury time) to keep Irish hopes alive.
The armor of the clan varies and can include a salmon, stars, a cross, a tree, a horse and a lion and on the crest, a cat. The clan motto is Felis demulcta mitis (the stroked cat is meek). ♦