With the hype surrounding Gangs of New York (finally) dying down, Irish moviegoers can begin anticipating a fresh new crop of work by Irish actors and directors.
Perhaps the most intriguing new project to look forward to — Jim Sheridan's semi-autobiographical tale about Irish immigrants in New York — is also one of the most frustrating.
First of all, the film's name has changed numerous times, from "Untitled Jim Sheridan Project" to East of Harlem, to its current (for now) title In America. The release date has also been shifted, from late 2002 to (for now) Spring 2003. Even the era depicted in the film has ranged, according to reports, from the early 20th century right up to the 1980s.
When and if this flick makes it to the big screen, if the buzz is anything to go by, audiences should be blown away.
Set in what the film's distributor calls "modern times," In America is the story of an Irish immigrant (Paddy Considine) who moves with his wife (Samantha Morton) and daughter to a rundown New York apartment so that he can pursue an acting career.
The film also stars Djimon Hounsou, Emma Bolger and Sarah Bolger, and was written and directed by Sheridan, who himself had some lean days in New York before catapulting to success with films such as In the Name of the Father and My Left Foot.
Sheridan has one important moviegoer in his corner: U2 frontman Bono. The singer has reportedly written a song that will be used on the In America soundtrack. The song was co-written by Bono, Gavin Friday and Maurice Seezer and will be sung by Andrea Corr, of the famed Irish brother-sister group The Corrs. Gavin Friday has been quoted as saying: "Bono saw the film and was blown away by it. He wanted to work with us and something happened, organically. It's very poetic, very romantic, very vulnerable and naked. It's a beautiful song."
Meanwhile, fresh off a strong supporting role in Gangs of New York, Irish actor Brendan Gleeson is currently shooting another big budget flick with A-list stars, due to be released later this year.
Gleeson will star alongside (take a deep breath) Nicole Kidman, Jude Law, Renee Zellweger, Philip Seymour Hoffman, Natalie Portman, Giovanni Ribisi and Donald Sutherland in Cold Mountain.
Acclaimed director Anthony Minghella (The Talented Mr. Ripley, The English Patient) is also doubling as screenwriter on this Civil War epic based on Charles Frazier's brilliant novel, which itself was a retelling of The Odyssey.
With the Civil War in its final days, Jude Law portrays a wounded soldier who decides to make a long, hard walk back to his North Carolina home. Waiting there for him is Kidman, playing the wife he left behind. Gleeson, who also starred with Law in Steven Spielberg's A.I., will play one of the many odd (and dangerous) characters Law comes across on his treacherous journey. (Cold Mountain is due out at the end of 2003.)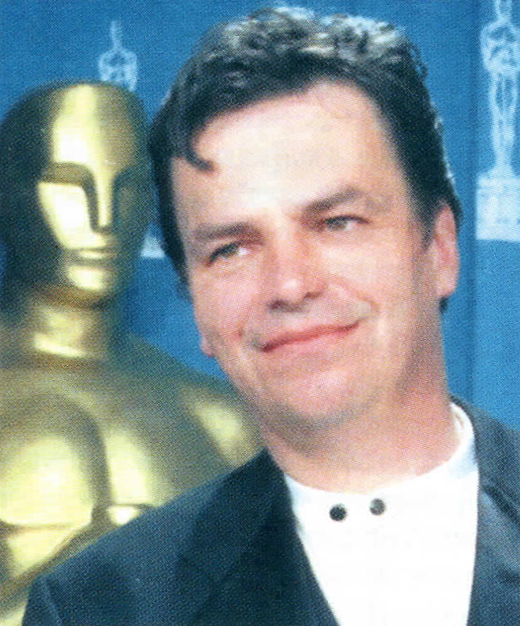 Irish director Neil Jordan is also about to jump back into the Hollywood fray. Jordan (The Crying Game, Interview With the Vampire, The End of the Affair) has directed and written The Good Thief, the story of an aging gambler (played by troubled actor Nick Nolte) who tries to rob a casino in the south of France. He is hoping to end a long streak of bad luck. Someone, however, has tipped off the authorities to his latest scheme.
Due out in April, The Good Thief also stars Jason Flemyng, Tcheky Karyo, Ryan Phillippe and Ralph Fiennes. Inspired, it is said, by Jean-Pierre Melville's 1955 French film Bob le Flambeur, The Good Thief generated quite a bit of buzz at the recent Toronto Film Festival.
But the film that really had tongues wagging in Toronto was The Magdalene Sisters, directed by Scotsman Peter Mullan. Sisters won the critics' prize at the Toronto Fest, and earlier took home the Gold Lion for Best Film at the Venice Film Festival.
But not everyone loves Mullan's movie about brutality in Irish convents.
It was compared to Nazi-era propaganda by the influential Catholic League for Civil Rights recently, and the Vatican's L'Osservatore Romano newspaper protested the film, calling Sisters an "angry and rancorous provocation."
Set in 1960s Ireland, the movie follows the lives of four young women placed in convents where "fallen women" were forced to do menial tasks — and often physically abused.
The Magdalene Sisters has been picked up for U.S. distribution by indy powerhouse Miramax. And though no release date has been set, get ready for controversy when the film finally hits the big screen.
The press material for the film describes it thus: "The Dickensian horrors of Peter Mullan's dating new film, The Magdalene Sisters, would be appalling in any case, but are more so because they're true: Until the mid '90s, profit-making laundries operated by the Sisters of the Magdalene Order used Irish girls — often unmarried mothers — as virtual slave labor. (An estimated 30,000 women passed through the laundries.) The characters in this tale of bondage, blind injustice, and church-sanctioned oppression are all sharply drawn, especially the four brave young women at the center of the film. But no character is more memorable than the unspeakable Sister Bridget, one of the great screen villainesses — a combination Mrs. Danvers and Captain Bligh with a side of Livia Soprano."
Meanwhile, will someone tell Colin Farrell to take a breather? Not only does he still have Phone Booth in the can (its release was delayed following the Washington sniper attacks), but his film with Al Pacino (The Recruit, formerly known as The Farm) will hit big screens in early 2003 — as will his Daredevil, in which Farrell plays the villain to Ben Afleck's blind comic book hero.
The latest news on the Colin Farrell front now has him shooting a top-to-bottom Irish movie in Wicklow, called Intermission. Directed by Corkman John Crowley, Intermission also stars Irish A-listers Colm Meaney and Cillian Murphy, and was scripted by playwright Mark O'Rowe. It's a low-budget film, that can (inadequately) be described as a heist-gone-wrong film. But Intermission is being touted as ambitious, with over 50 speaking parts, in the tradition of Magnolia and Robert Altman films such as Short Cuts and Nashville.
Farrell, for one, is finally glad to be making an Irish film. "I think a lot of Irish films flirt with Irishness," the notoriously sharp-tongued Dublin native recently said, "whereas this film is so f***ing Irish."
In the future, also keep your eyes out for Heath Ledger starting in the film based on Peter Carey's best-selling novel The True History of the Kelly Gang, about notorious Aussie-Irish outlaw Ned Kelly. And casting for the "Irish Harry Potter" is already underway. Irish writer Eoin Colfer's kiddy books about Irish bad boy Artemis Fowl are coming to the big screen next year. Producers say they only want an Irish youngster to play the lead.
Finally, there are two items on the topic of recently-deceased actors, one tragic, another just plain weird.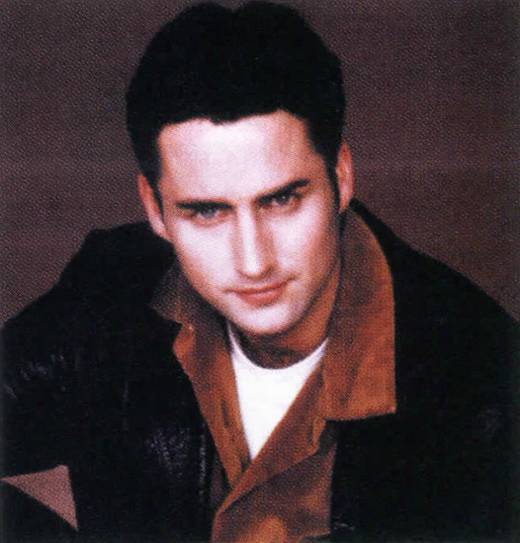 First, promising Dublin television and film actor Glenn Quinn died late last year. He was just 32. Investigators suspect the star of the TV show Angel (and earlier Roseanne), who, also appeared in films such as Shout, died of a drug overdose.
Now for the weird story. Though he passed away last year, Limerick legend Richard Harris may play Dumbledore yet again in the next Harry Potter movie, Prisoner of Azkaban. The London Sun reports that producers may use digital technology to superimpose Harris's face over Harry Robinson, his stand-in for the first two films. An insider told the newspaper: "Many hours of footage [of Harris] are currently being scanned to see if the process is viable for the film."
We can't help but wonder what Harris would have had to say about this. ♦