(Reuters) 12:20:02: The Irish republican rallying cry "A Nation Once Again" was named the world's favorite song ever, after a global poll by the BBC.
The ballad performed by the The Wolfe Tones was among a minority of Western songs on the list and only narrowly triumphed over Indian patriotic song "Vande Mataram," the BBC said in a statement.
Brian Warfield of the Wolfe Tones said: "Its marvelous news. We're absolutely delighted that this song, which has become such an anthem for the Irish people, has got such recognition all over the world.
"The song was written to give the Irish people back a bit of spirit and support the fight to overturn (British role) so I am very happy to see it is still giving us spirit the world over."
The poll of BBC World Service listeners attracted 150,000 votes from 153 countries and revealed the diversity of the world's musical tastes.
Among the rest of the top ten was a Bollywood movie song, a love song from Nepal, a Tamil Tiger film song and a pop song from Hollywood singer/actress Cher.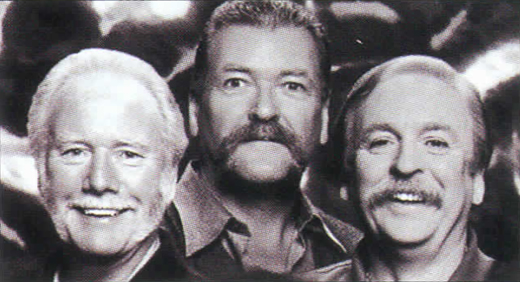 "A Nation Once Again" was written by 19th-century Irish army surgeon Thomas Osbourne Davis to support the fight for an end to British rule. It includes the refrain "And Ireland, long a province, be a nation once again."
Many famous names contributed to the voting with Bianca Jagger choosing Bob Dylan's "Knocking on Heaven's Door" rather than anything from ex-husband Mick Jagger's band the Rolling Stones.
Former Philippines first lady Imelda Marcos chose Handel's Hallelujah chorus while Hollywood actor Kevin Spacey opted for Bobby Darin's "Mack the Knife."
The BBC said some artists suffered in the voting stakes because so many of their songs were nominated, splitting the vote. The Beatles had 55 songs nominated and Iranian artist Googoosh had 40. Reggae legend Bob Marley had 29 songs nominated, with "No Woman No Cry" topping the list.
Europe's favorite song was "Wind of Change" by the Scorpions, a song many associate with the fall of the Berlin Wall. The United States went for "Girl from Ipanema" by Antonio Carlos Jobim while Latin Americans voted for "Solo le pido a Dios" from Argentine singer Leon Geico.
Swahili classic "Malaika" was Africa's number one while Australians and New Zealanders voted for both Crowded House's "Don't Dream it's Over" and "Highway to Hell" by AC/DC.
The final top ten list is:
1. A Nation Once Again — The Wolfe Tones.
2. Vande Mataram — various artists.
3. Dil Dil Pakistan — Vital Signs.
4. Rakkamma Kaiya Thattu — Ilayaraja.
5. Poovum Nadakkuthu Pinchum Nadakkuthu — Thirumala Chandran
6. Ana wa Laila — Kazem El Saher.
7. Reetu Haruma Timi — Arun Thapa.
8. Believe — Cher.
9. Chaiyya Chaiyya — A R Rahman.
10. Bohemian Rhapsody — Queen.